Everything, with comfort and style.
As your evening celebrations come to a close, we don't want your special day to end. Instead, Curradine Barns becomes a home from home, uniquely yours until the following morning with your own secluded Honeymoon Cottage and our charming Farmhouse that sleeps up to 24 of your closest friends and family. If you're looking for a barn wedding venue with accommodation in the West Midlands, you'll find it here.
Spacious, luxurious and with its own private entrance, our delightful Honeymoon Cottage is tucked away beside the secret garden.
This cosy, romantic hideaway makes the perfect place to retreat to at the end of your magical day. It's full of carefully considered details which perfectly mirror the warmth and comfort of Curradine Barns, offering you your own little slice of hygge for the night.
DATES & PRICES
The Farmhouse.
After a wonderful countryside wedding, there can be no better place to spend the night than our on-site accommodation.
The Farmhouse sleeps up to 24 guests and its ten en-suite bedrooms are tasteful, welcoming and stylish. This includes our ambulant room, which offers step-free access, higher beds and assisted aids in the shower room to make it suitable for guests with limited mobility. Each room is different, with unique features in abundance, from open fireplaces to original shutters, and many boast views over the countryside or the gardens towards the village church. Breakfast the following morning is served in the country kitchen, the very heart of our rustic farmhouse, giving you the perfect opportunity to reminisce over the day before.
BOOK A VISIT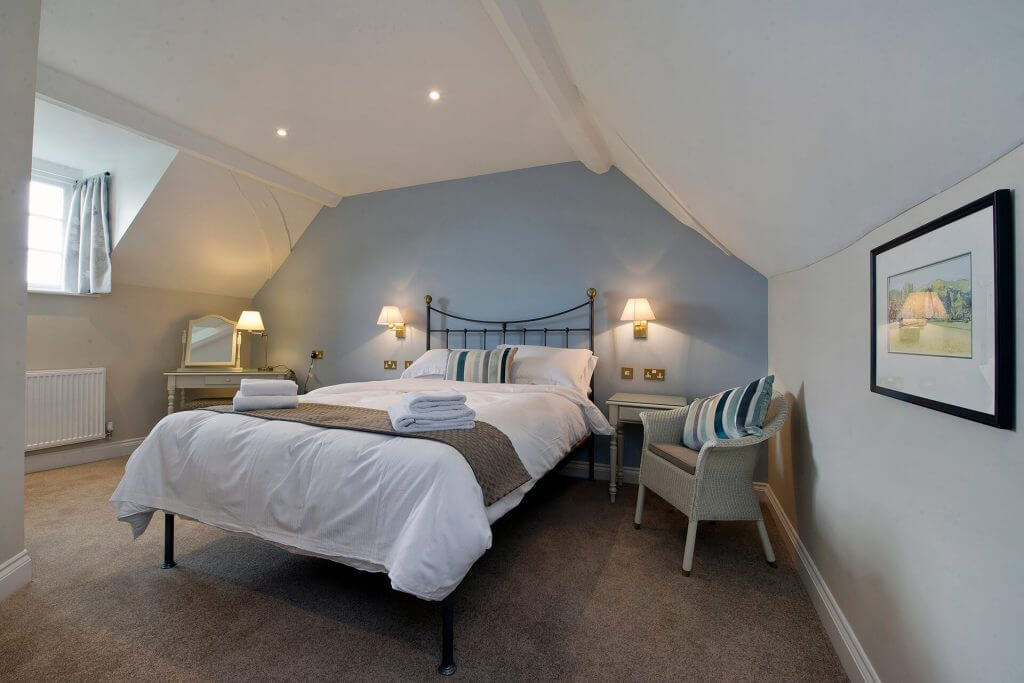 ©

Paul Willetts Photography
Everything all in one place.
This Worcestershire wedding venue with accommodation gives you everything you could need, all in one idyllic setting. From start to finish, your whole day can take place at Curradine Barns, with each part of the venue just steps away from each other. And after an incredible celebration full of love, laughter and festivity, you and your nearest and dearest will have the comfiest beds to sink into. The perfect end to the perfect day.
Should you have any additional guests looking to stay in the local area, we have a list of recommended accommodation from campsites to hotels.
Everything and more…
Find out more about celebrating your perfect wedding day at Curradine Barns.