Curradine Barns is a wonderful venue choice, whether you're celebrating with 50 or 110 guests. While our spaces are generous, they are also intimate, with traditional features and well-defined areas. When planning your special day, we will work closely with you to decide how best to celebrate with your chosen number of guests. If you are planning a small wedding, here are just a few suggestions on how we can adapt to suit.
1. The bar area at Curradine Barns is a welcoming space. With plenty of seating and a cosy fireplace, it's the perfect space for guests to gather as they arrive for your big day, and celebrate in the evening. The proportions and design of this space lends itself to both smaller and larger weddings.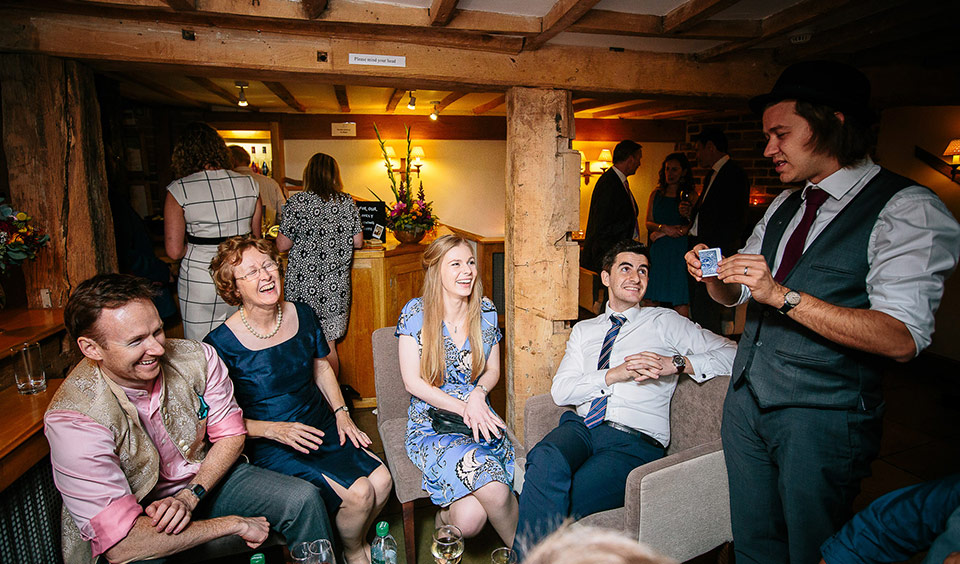 2. If the weather is kind, you will be able to host your welcome drinks in the pretty Courtyard. A secluded space, it's easy to make this romantic area feel intimate by grouping tables and chairs together. You might even decide to have some live music or entertainment.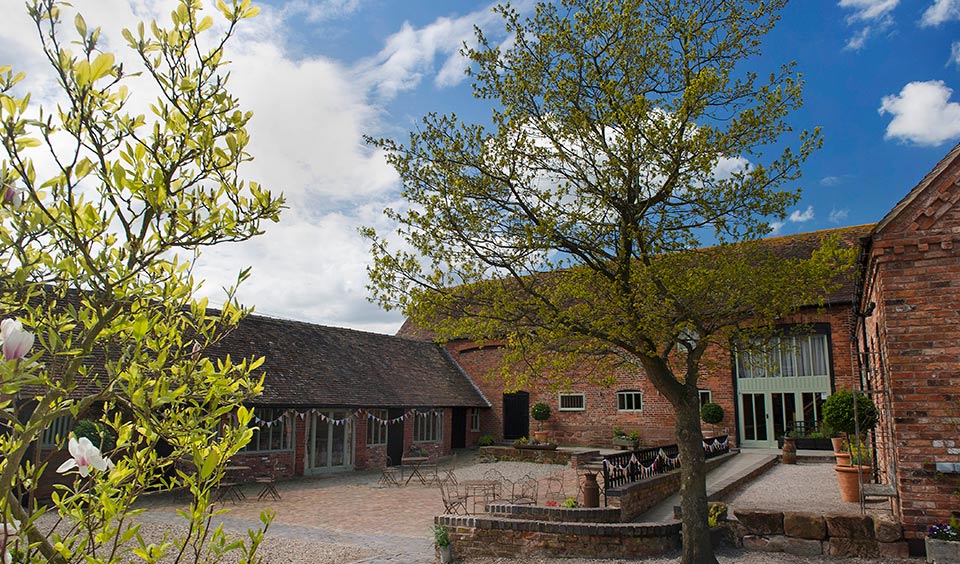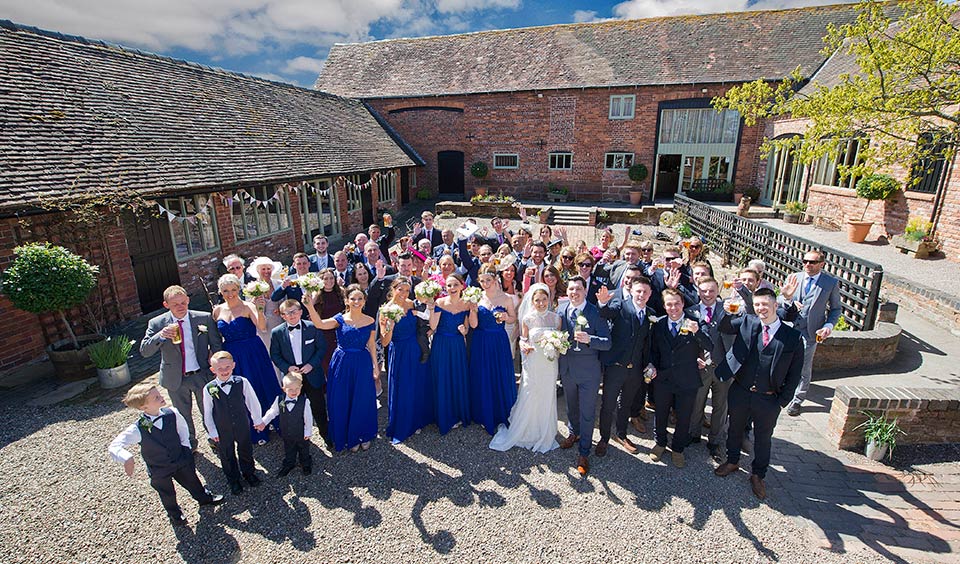 3. As you dine in the Barley Barn, we don't suggest fewer tables but rather that you have around six people per table instead of eight or ten. Guests enjoy the generous amount of space on the table, and your tables fill the room.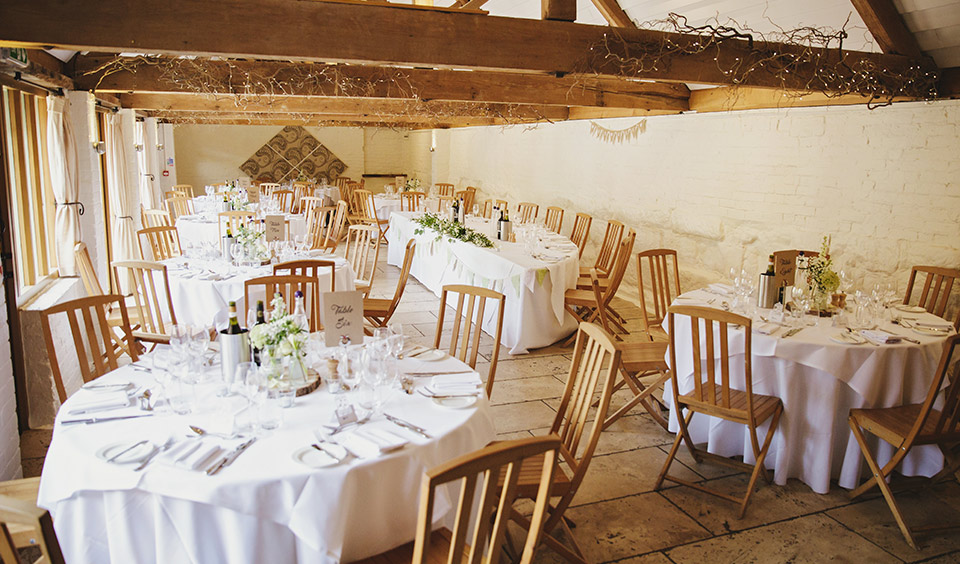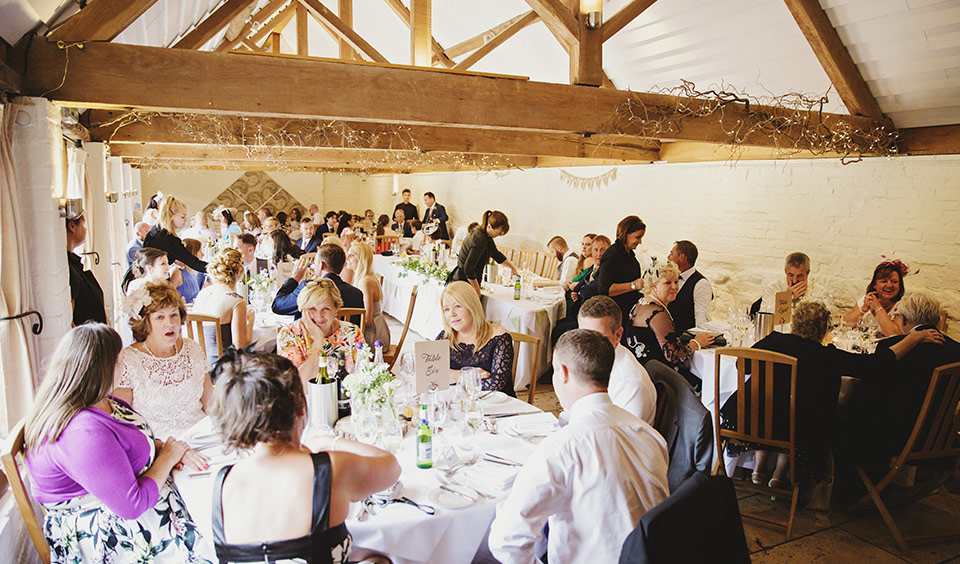 4. Clever florists can really go to town at more intimate weddings. The use of foliage and flowers can make the Barley Barn and Granary Barn seem 'busier' during your ceremony and wedding breakfast. You might also have some wonderful arrangements around the Courtyard.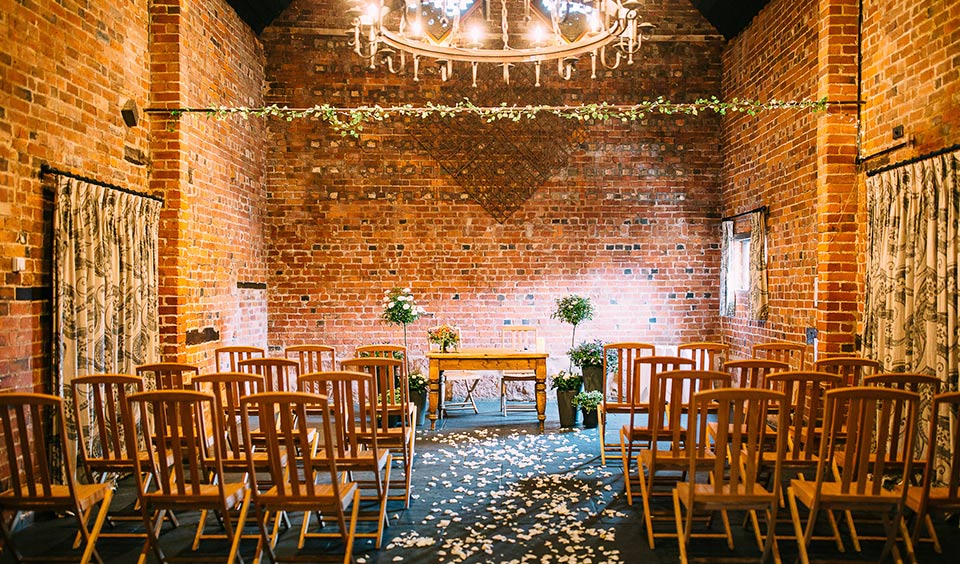 5. The beauty of Curradine Barns is that, while all the spaces are exclusively yours, we can close off areas to reduce the size of the venue if you would like us to. You might, for example, like to close the dining room after the wedding breakfast has taken place, inviting your guests through to the dancefloor and bar area only.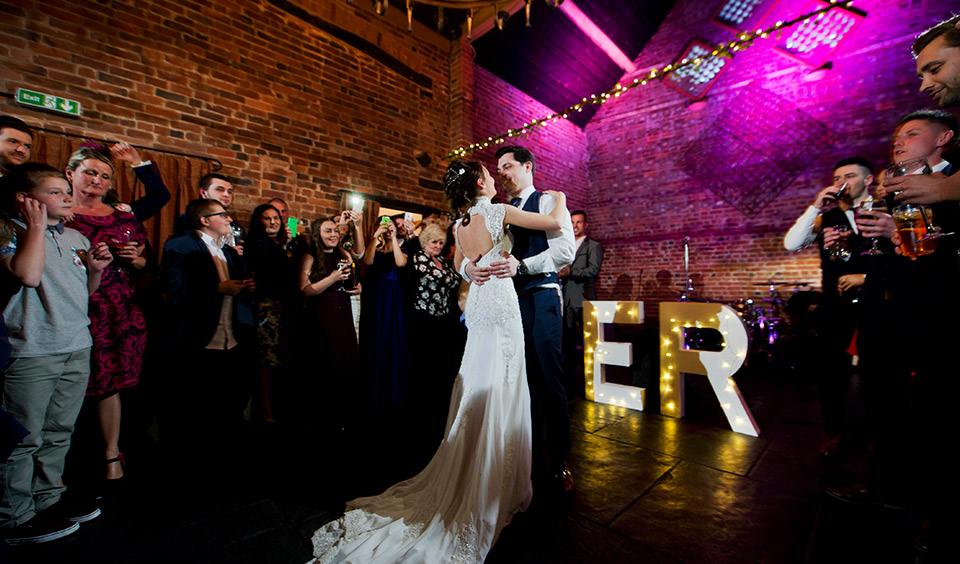 One of the best features of this stunning intimate wedding venue is how pretty it looks all year round! You won't want to miss out on the beautiful gardens and surroundings, so take a look at these 15 Outdoor Wedding Photo Ideas and be inspired!
Everything and more…
Find out more about celebrating your perfect wedding day at Curradine Barns.