At Curradine Barns, we love to celebrate and we've put a lot of thought in to making your wedding day simply sensational. From personalised cocktails to outdoor dining, don't miss these must haves for your wedding reception.
Courtyard Canapés
We hope the weather will be kind enough for you to enjoy a welcome reception in the pretty courtyard. The 'social hub' of Curradine Barns, it's the place to mingle with your guests beneath the bay trees, enjoying that first glass of Champagne.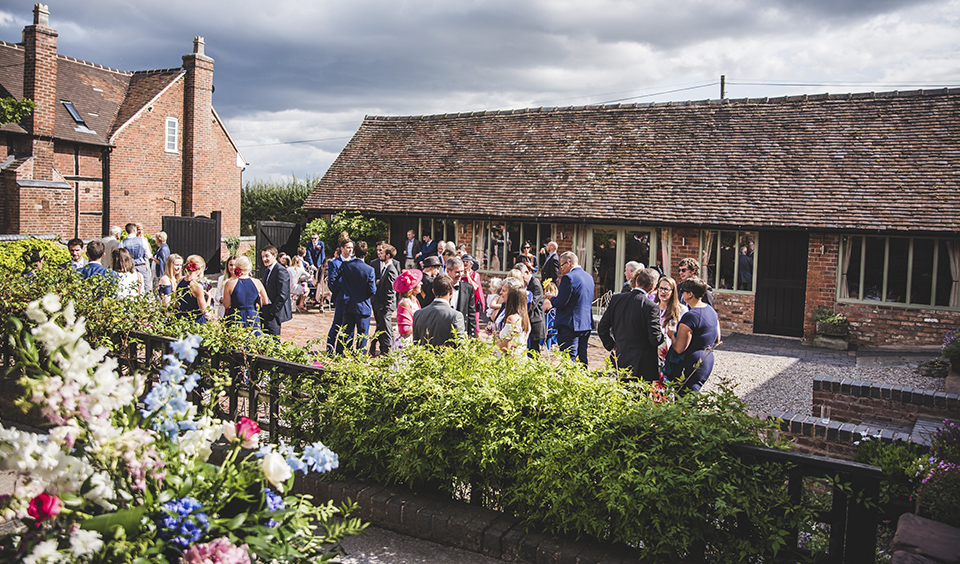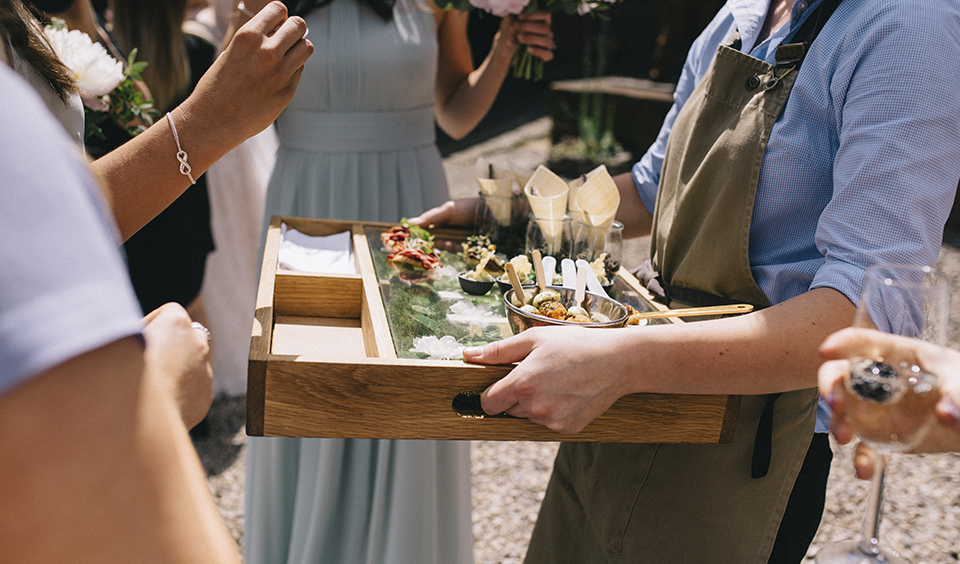 Drinks in the Bar
Of course, rain or shine you can also raise a glass with your guests in the stylish, spacious bar at Curradine. With its exposed brick walls and oak timbers, this atmospheric space is just perfect for relaxing with your friends and family before moving in to dine.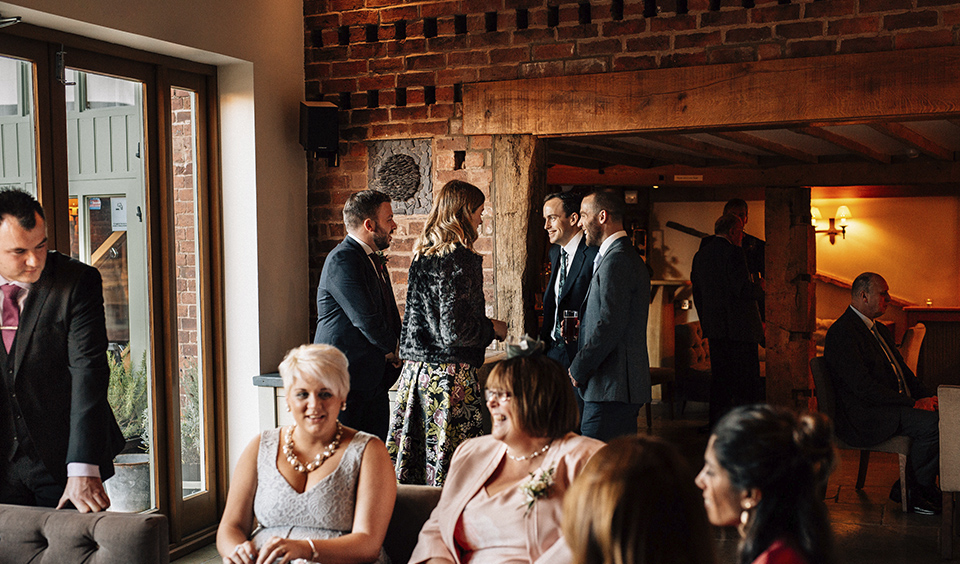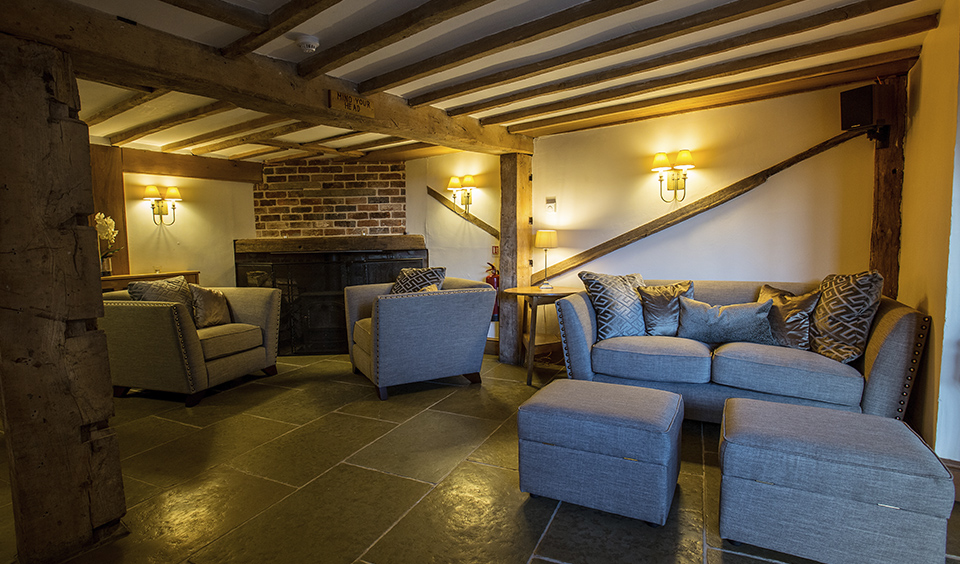 Cocktails and Fizz
While we know you'll be planning an exquisite menu for your wedding day, our catering team are also on hand to help you choose some exciting drinks for your big day, from personalised cocktails and mocktails to gin bars and even hot chocolate stations!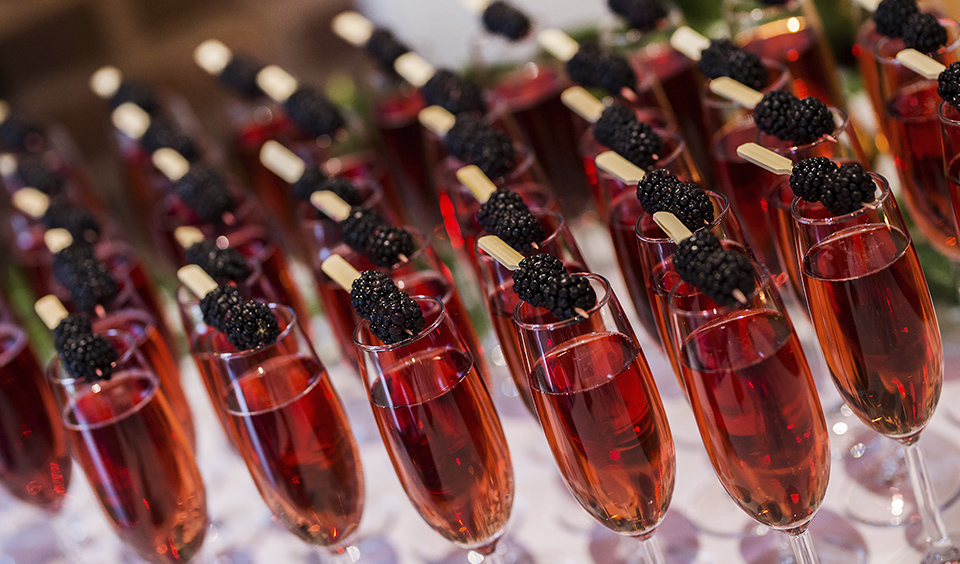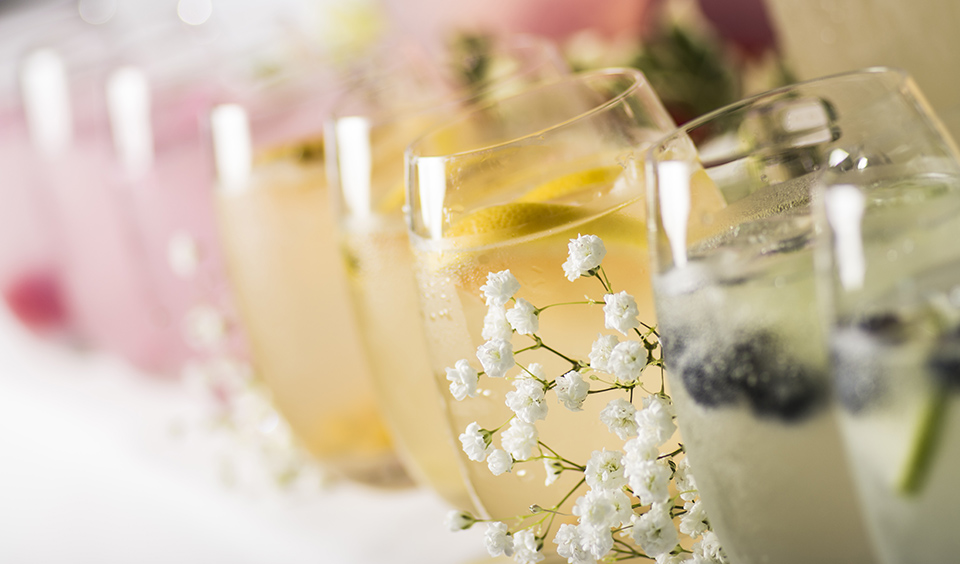 Romantic Surroundings
There's nothing quite like dining in the light-filled Barley Barn where beauty of Curradine Barns surrounds you. With its beautiful original beams and stone floor, it's a rustic delight. Fairy lights add a romantic ambience and you might like to decorate the white walls with fresh flowers – how about a fabulous flower wall?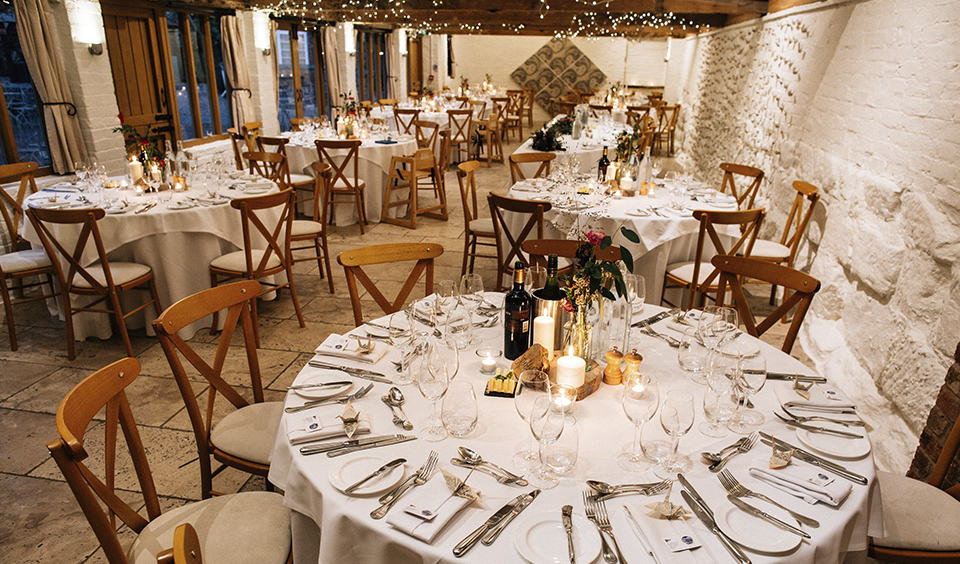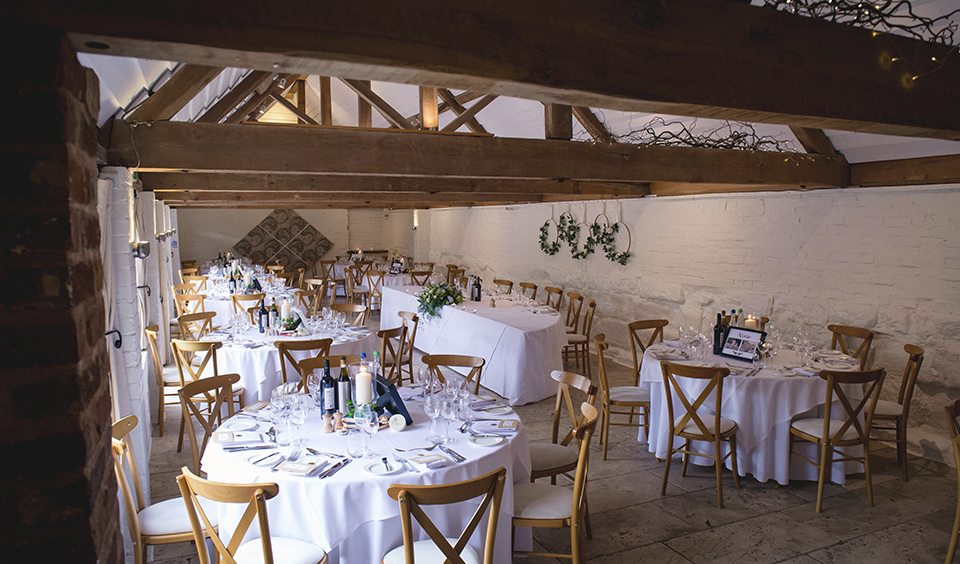 A Barley Barn Wedding Breakfast
We want your dining experience at Curradine Barns to be memorable for all the right reasons! With that in mind, we're delighted to work alongside our talented team of chefs who will create your bespoke wedding breakfast. The choice is yours and you can relax in the knowledge that the service will be as exceptional as the food.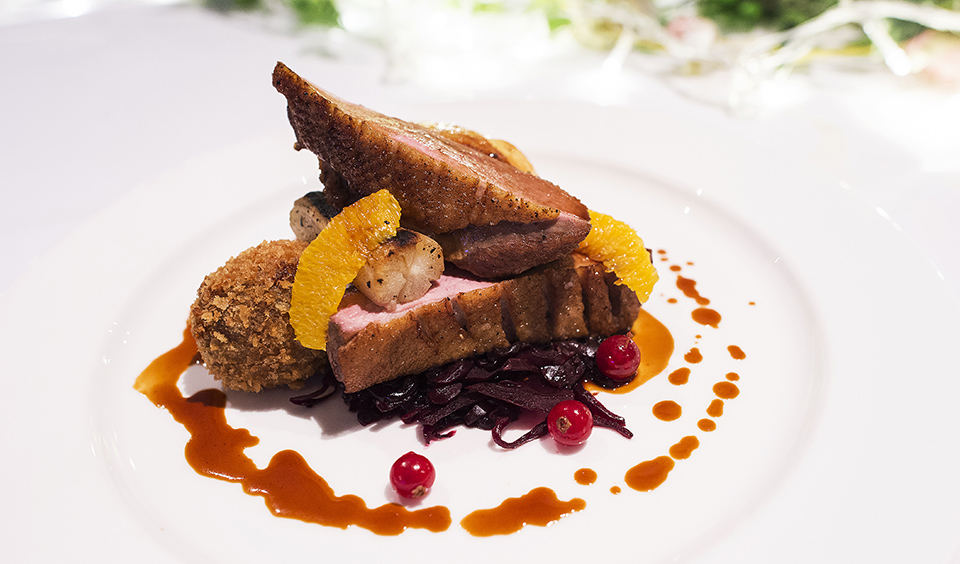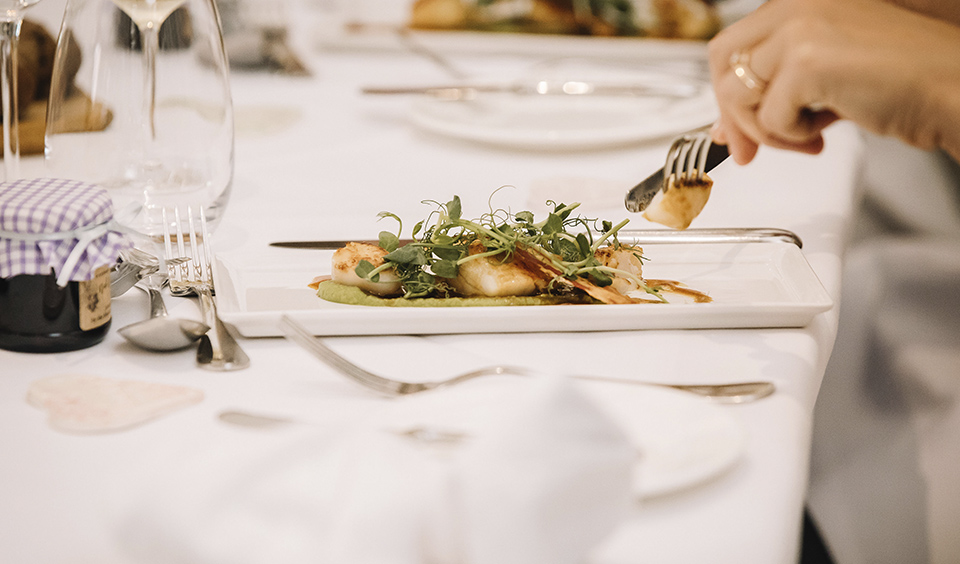 Dancing in the Granary Barn
As day turns to night, we invite you and your guests to stroll back through the Bar or the Courtyard to the Granary Barn, a ceremony space by day and party venue by night! Take to the dance floor for your first dance and enjoy the exclusivity of Curradine Barns, where guests can flow between spaces – dancing in the barn or relaxing in the bar.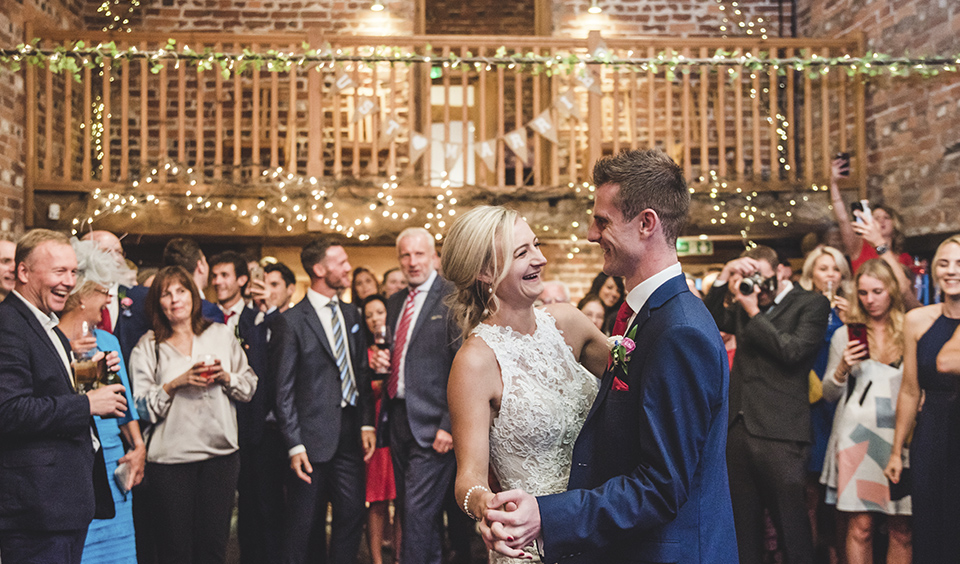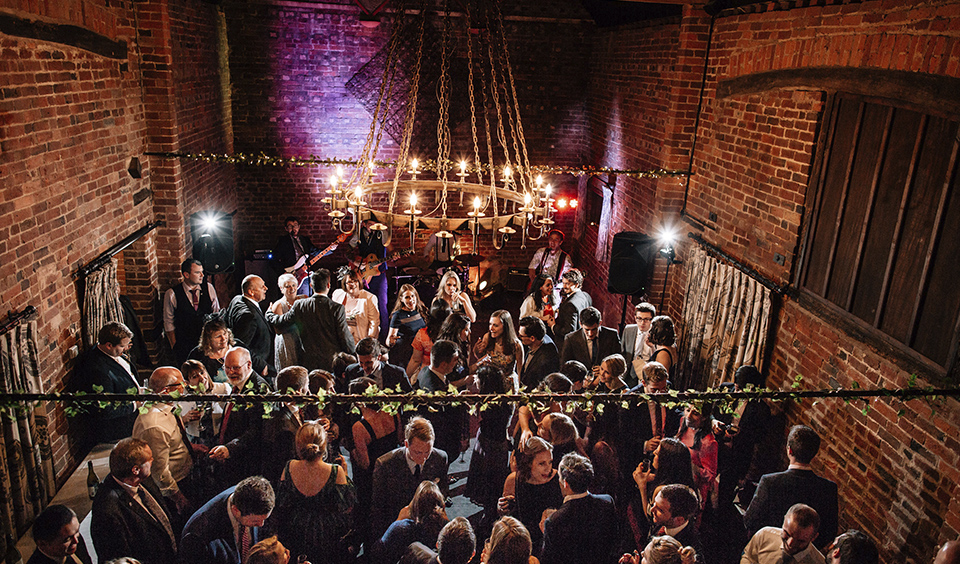 Al Fresco Dining
We love the informality of evening dining and, at Curradine Barns, we like to give it a theatrical edge. The Curradine Cantina is a stylish outdoor kitchen set in our Courtyard, serving all manner of delights from wood-fired pizza to street food.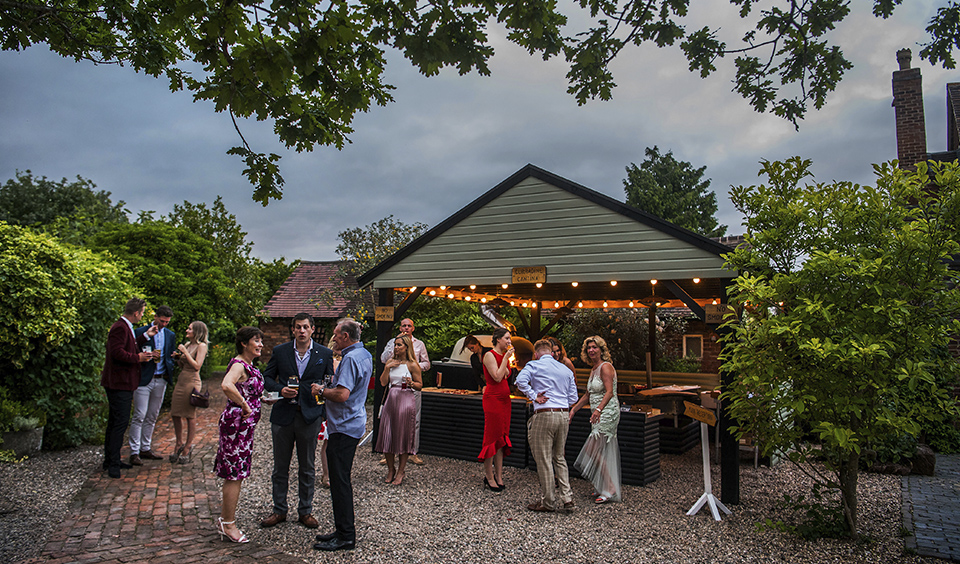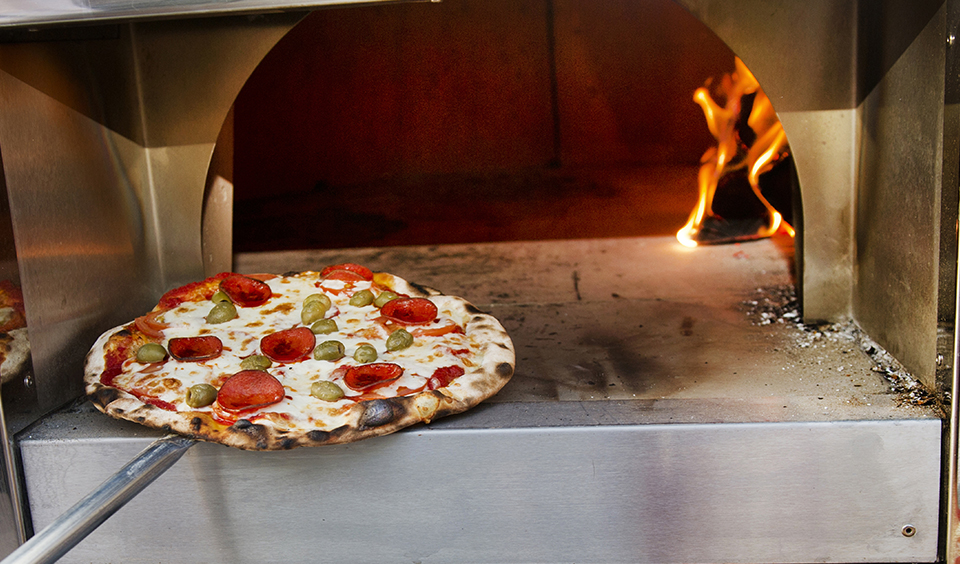 Say Cheese!
Affectionately known as the Currabooth, our in-house photo booth is all yours – the perfect place to capture some fun shots with your friends. Just a few steps from the bar and completely free of charge, you can even buy tokens to print out the photos there and then – they make great wedding favours.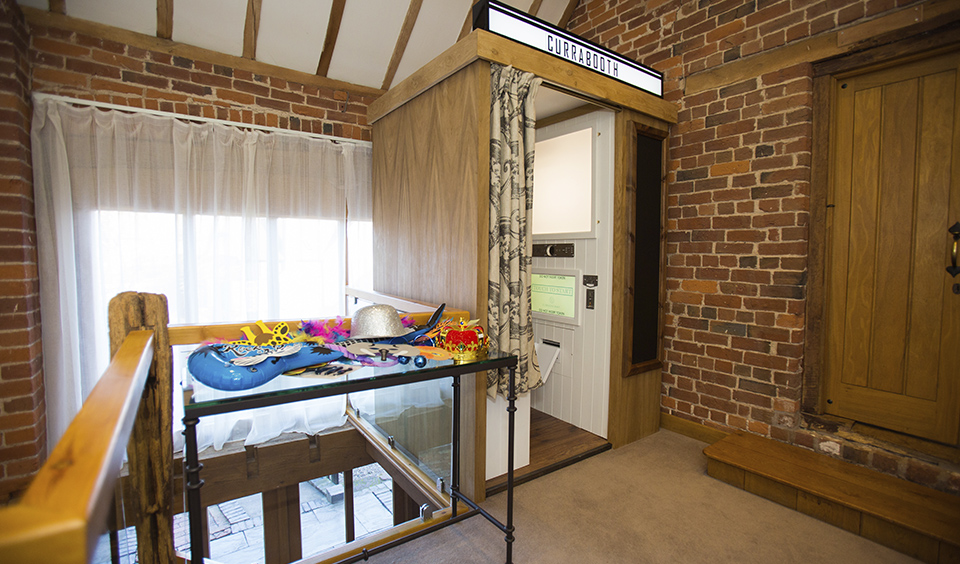 If you have yet to visit Curradine Barns, we would love to show you around. Simply call our friendly team on 01905 670039 or contact us online.
Everything and more…
Find out more about celebrating your perfect wedding day at Curradine Barns.