Charlotte and Dale's Stunning Summer Celebration at Curradine Barns
With an elegant colour scheme, beautiful décor, a delicious menu and lively entertainment… we all wanted to be guests at the wedding of Charlotte and Dale.
The Perfect Venue
When planning their special day, Charlotte had her heart set on marrying in a pretty barn.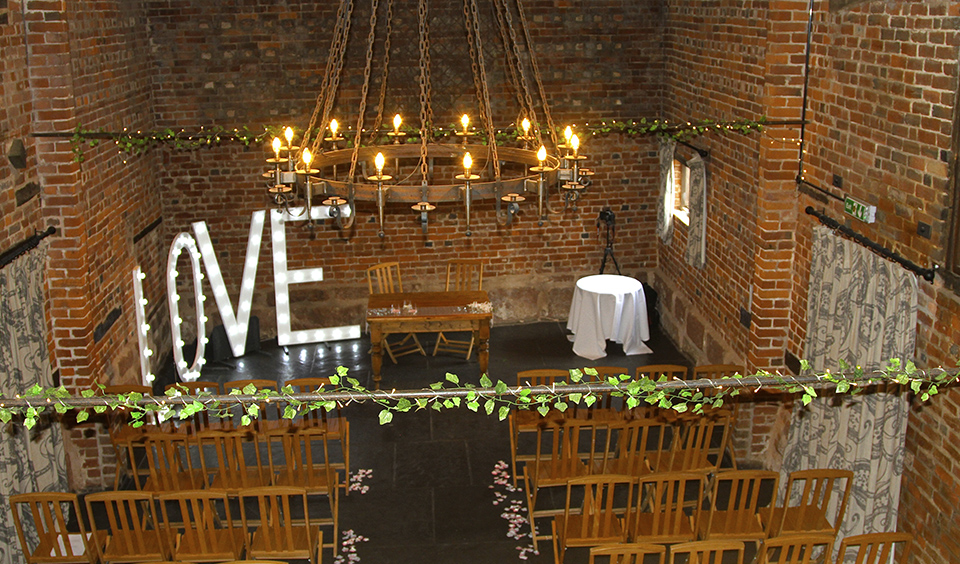 "Dale wasn't overly keen until we walked in to Curradine Barns," she smiles. "He started to ask thousands of questions and I knew he loved it! It really is magical and gave us goose bumps." – Charlotte
Theme of the Day
Setting an August wedding date, the happy couple chose a colour scheme of Champagne and rose gold, a glamorous style that would look elegant without spoiling the rustic vibe of the barn. Using her creative skills, Charlotte made the table decorations herself.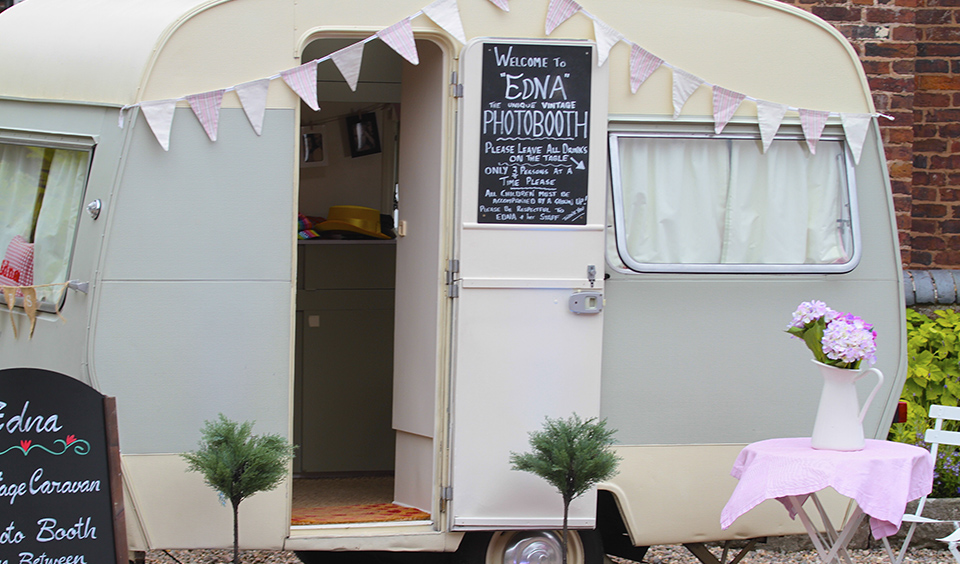 "I added artificial flowers to floating candle centerpieces and found some lovely sequin table runners," she explains. "I also made the table plan out of photo frames." – Charlotte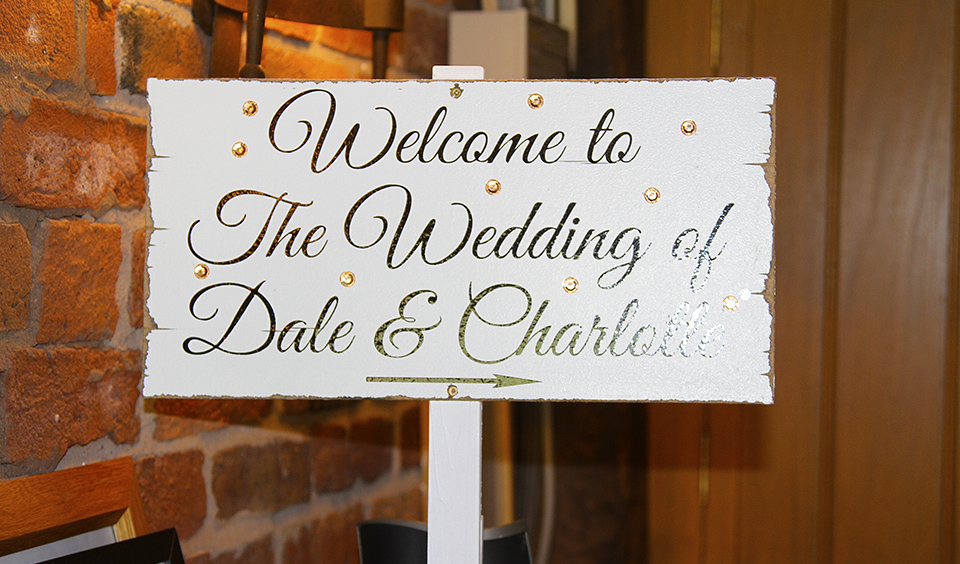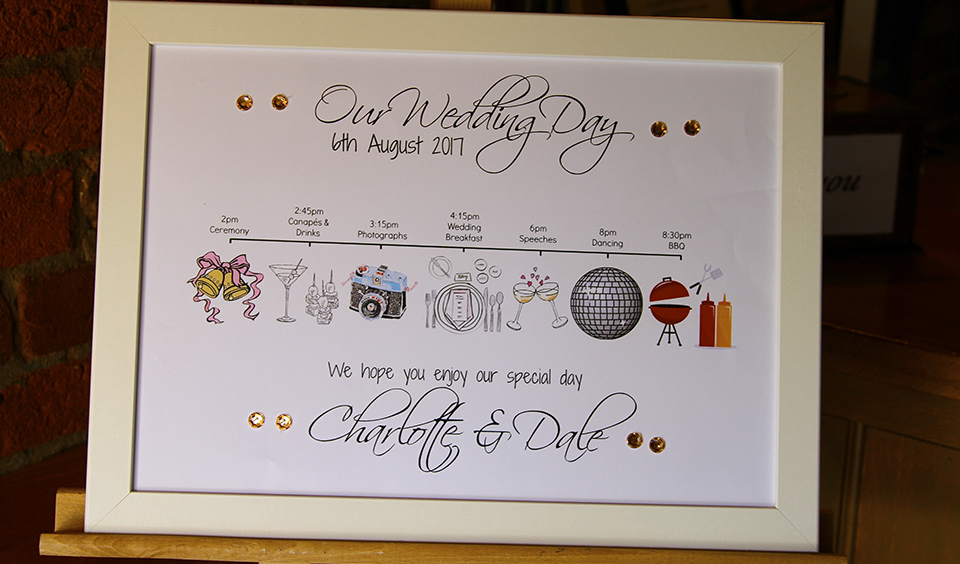 All About the Dress
Charlotte found the perfect dress on sale in a local bridal boutique. The beautiful lace Nicole Spose gown was accessorised with glittery sandals from Nine West, a sparkly necklace from Debenhams and a diamond bracelet, borrowed from a relative.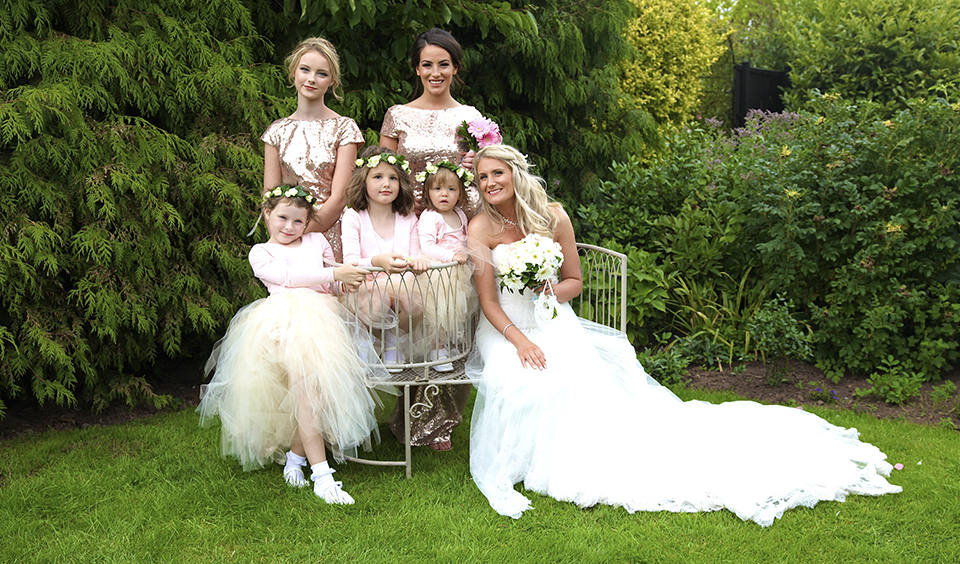 As for the bridesmaids, they looked stunning in their elegant sequin gowns, but the flower girl dresses were Charlotte's favourite.
"They wore tutus and flower crowns and looked absolutely amazing! she smiles." – Charlotte
Order of the Day
Following their civil ceremony in the Granary Barn, the newlyweds and their guests enjoyed Kir Royale and canapés in the Courtyard. Moving through to dine, the catering team served their renowned smoked bacon Scotch egg for starter, followed by fillet of beef with dauphinoise potatoes and chocolate brownie.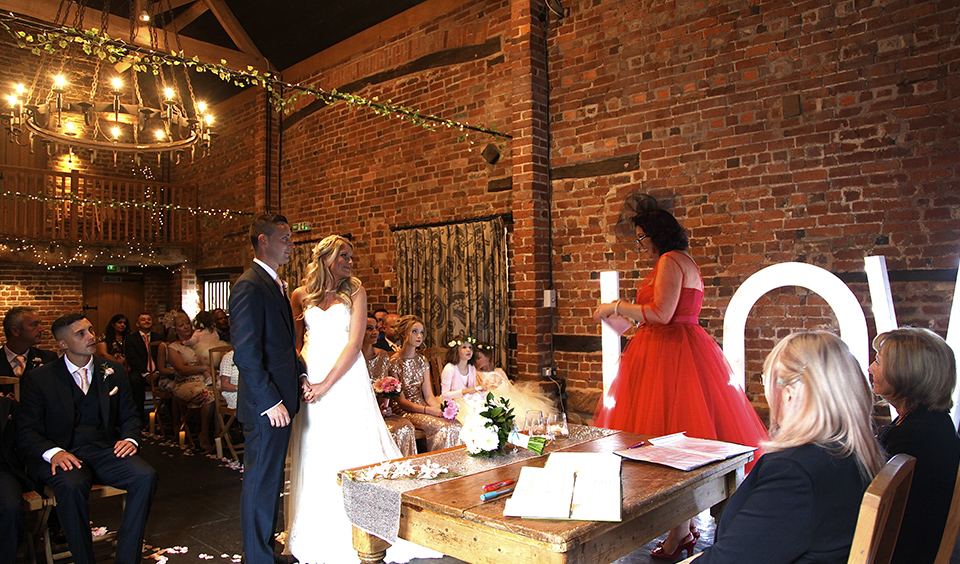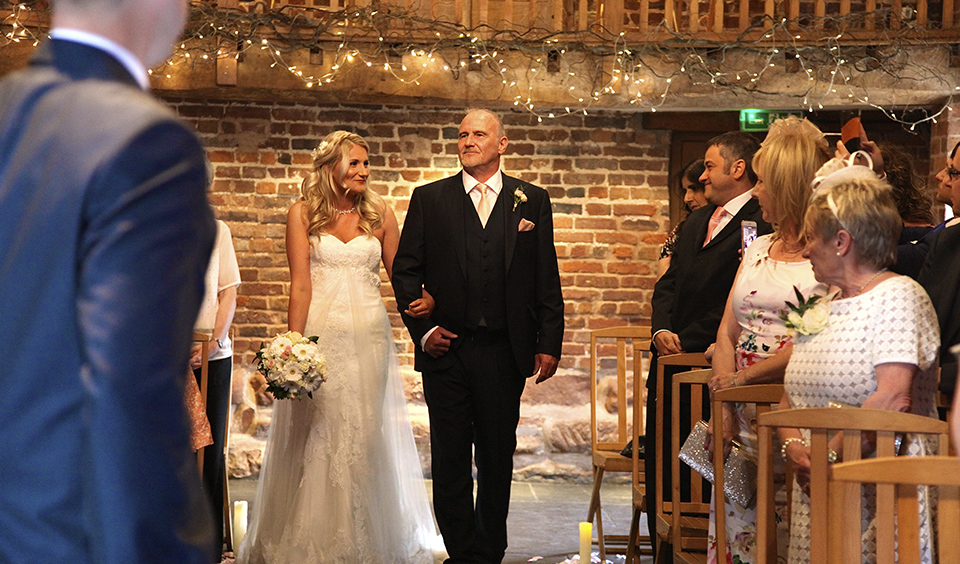 "I loved the main course, the beef was perfectly cooked and the potatoes were rich and creamy. I was so full I couldn't eat much of my chocolate brownie!" – Charlotte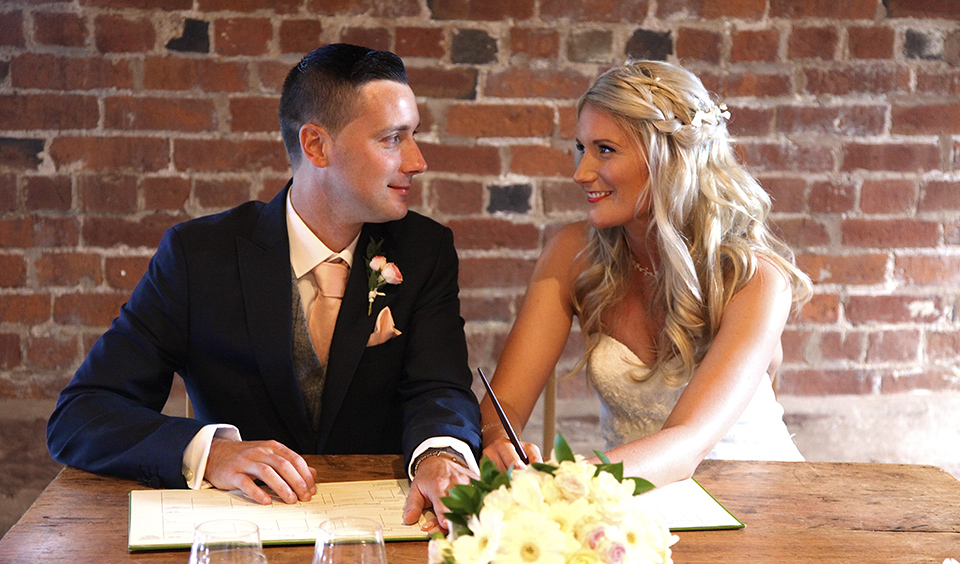 For their evening menu, Charlotte and Dale chose a barbecue with sausages, burgers and chicken, which went down a real treat with their guests!
That's Entertainment
A string quartet played current and classical music during the welcome reception, while Charlotte compiled a playlist of acoustic albums to play throughout the wedding breakfast. The couple also entertained guests with a close-up magician, Owen Strickland, who worked his way around the tables during dinner. When it came to the evening celebration, a DJ filled the dancefloor with a great selection of music.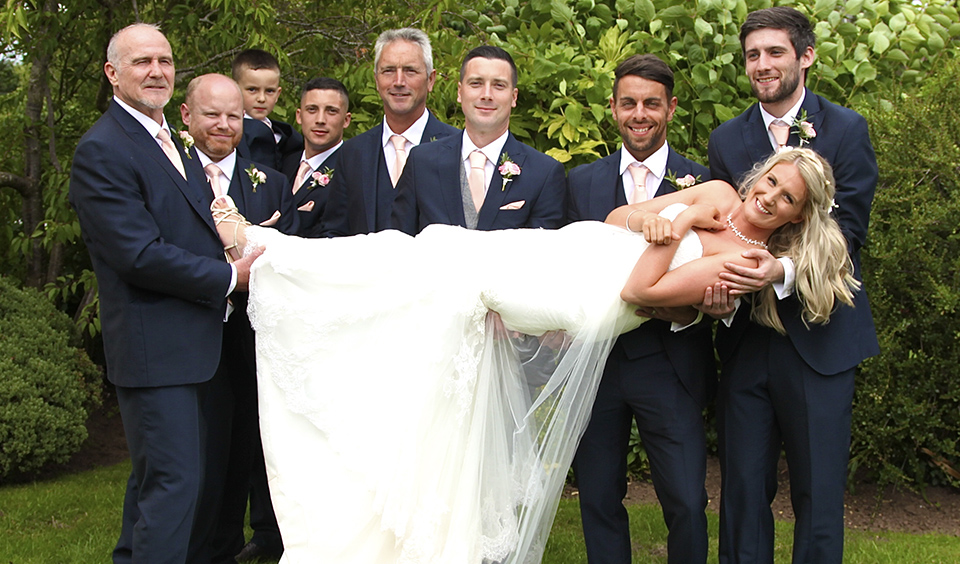 "It was important for us to have a first dance song that really meant something," explains Charlotte. "In the end we chose 'One' by Ed Sheeran, a track we listened to when we first met." – Charlotte and Dale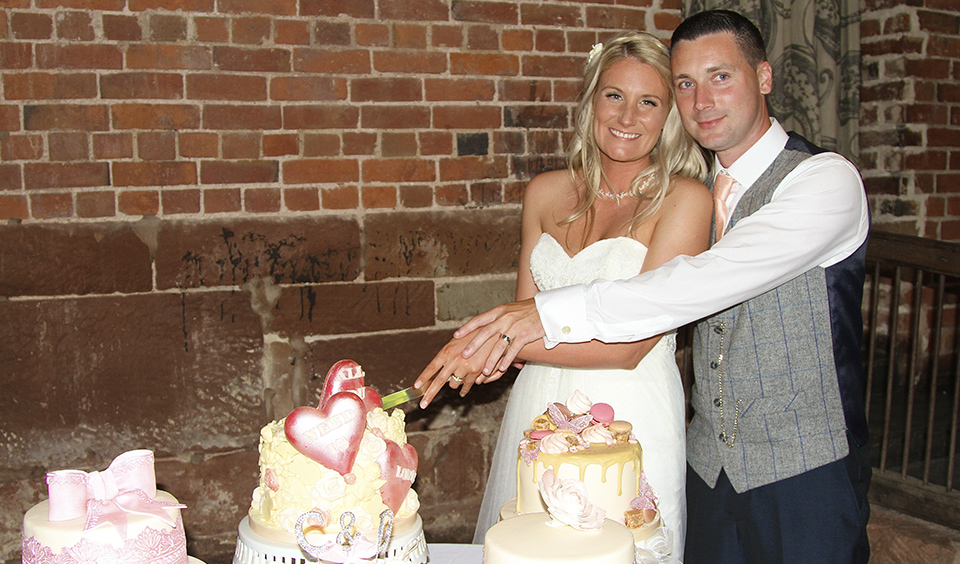 As for the Wedding Favours…
"We decided to donate the money we would have spent on favours to the neonatal unit where my niece was born and spent the first two months of her life. They were wonderful. We donated the money and gave my sister their letter to read out during the speeches as a surprise. Everyone was in tears." – Charlotte and Dale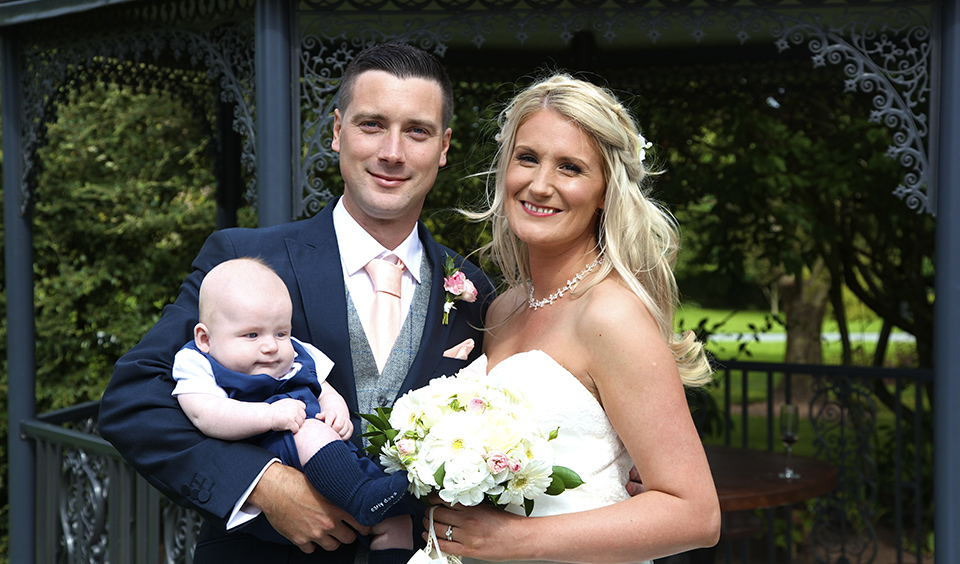 A thought from the bride
"The Events Team were there with us every step of the way. I was worried about the decorations being set up but I needn't have been. Everything was in place and perfect thanks to our coordinator, Aleks." – Charlotte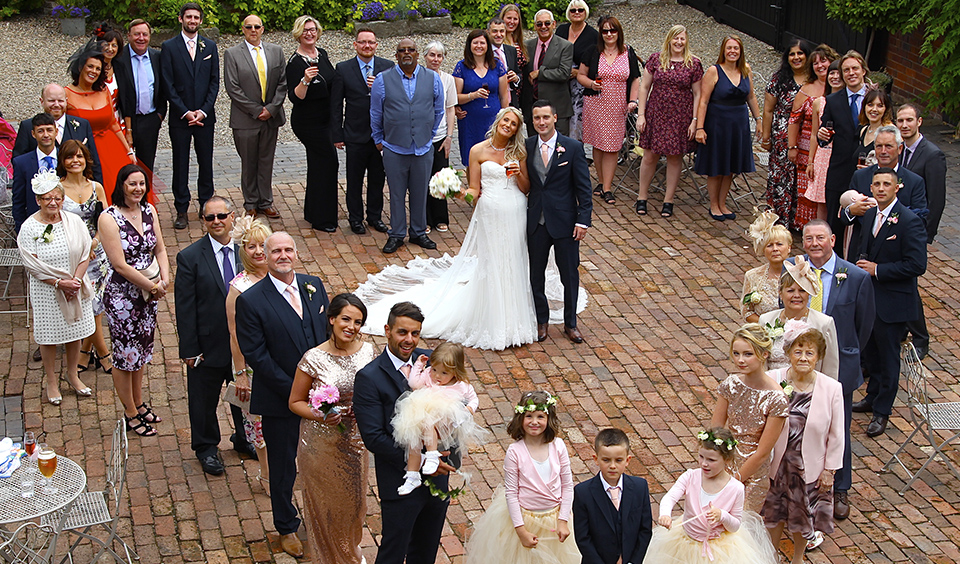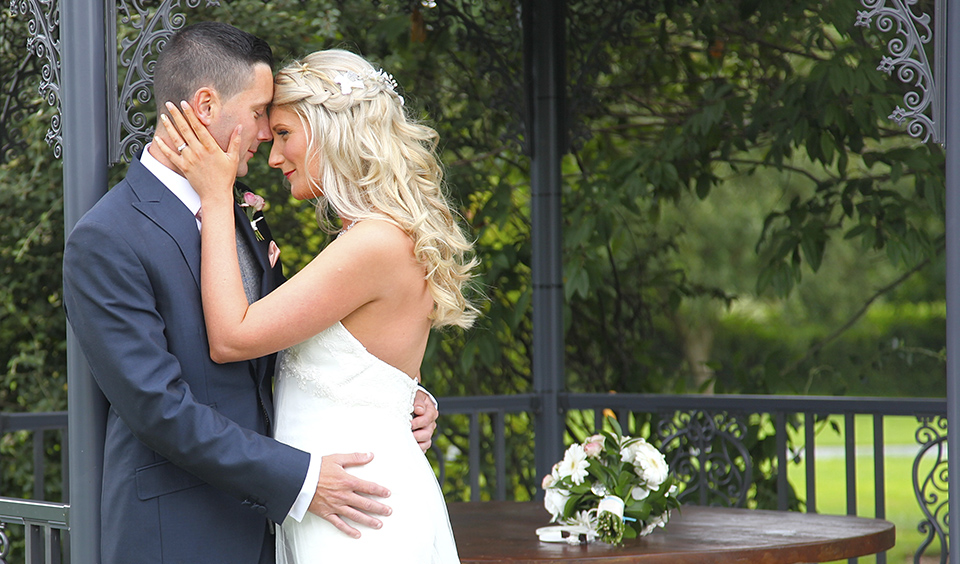 Curradine Barns is not just a beautiful wedding venue in the summer, and if you need some more proof, then take a look at Lindsay and Steven's Spring Celebrations and prepare to be inspired!
Images courtesy of Kevin Briggs
Everything and more…
Find out more about celebrating your perfect wedding day at Curradine Barns.