With an abundance of gorgeously rich colours combined with cooler weather that welcomes candlelight and romance, autumn is truly one of the most wonderful seasons to get married in.
Barn wedding venues are beautifully suited to autumn weddings because they're both close to nature whilst offering a warm haven to retreat to as the air chills. The palette of rustic wood tones works beautifully with autumn wedding schemes.
If you've booked an autumn wedding and you're looking for inspiration on how to make seasonal inclusions, here are some of our favourite ideas for autumn barn weddings to get you started.
Seasonal Flowers and Decor
Autumn offers so many beautiful, seasonal flowers to choose from. From pretty dahlias to antique roses, astilbe, hydrangeas, foxgloves, ranunculus, eucalyptus and an abundance of muted brown, orange and red foliage.
A rustic barn venue is the perfect autumn wedding choice, as it provides a palette of natural materials such as wood and stone that compliments the changing landscape around it.
Informal, spun-from-nature arrangements work perfectly in a barn wedding venue. Think asymmetrical floral arrangements using branches of beech to give a relaxed, 'just-foraged feel' to your wedding table centrepieces.
Consider incorporating fruit in your centrepieces such as red apples or blush pears, and opt for woodland inspired decor such as rustic log slices or tree stumps which work incredibly well when decorated with candles.
Add velvet runners for luxe texture and top with jewel coloured glasses and deep coloured fruits such as figs, plums and pomegranates.
Autumn leaves and pumpkins in an array of colours are a wonderfully inexpensive way to introduce nature to your décor. Catherine and Adam lined their aisle in the Granary Barn with beautifully coloured leaves and dotted pumpkins around the venue. Image
Autumn provides the perfect opportunity to mix fresh flowers with dried flowers, whether in suspended installations such as a flower cloud or woven into foliage runners on tables. You might even consider incorporating feathers into your decor and flowers.
Autumn leaves, cinnamon sticks and dried orange slices are an effective place setting decoration, and don't forget seasonal, thoughtful favours such homemade jam, chutney or hot chocolate ingredients.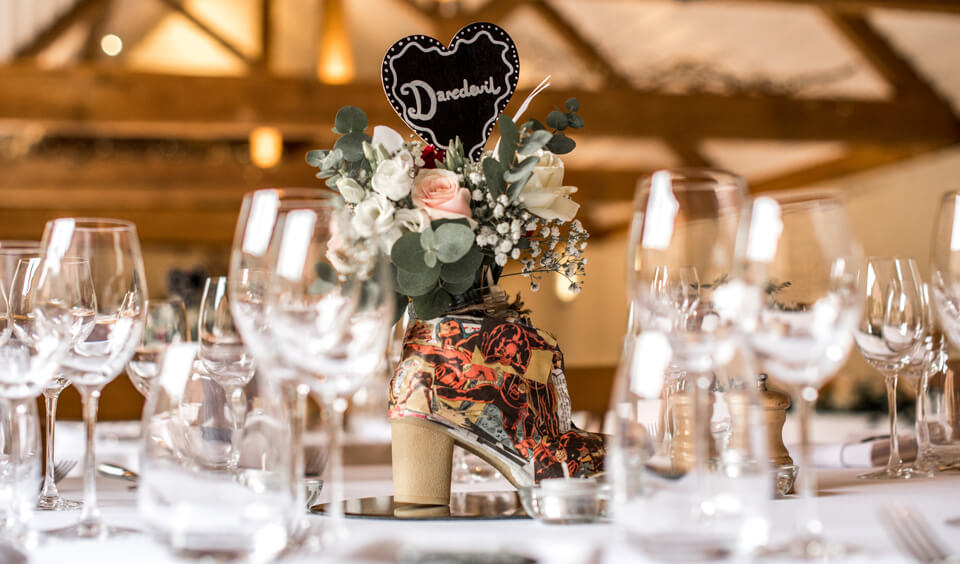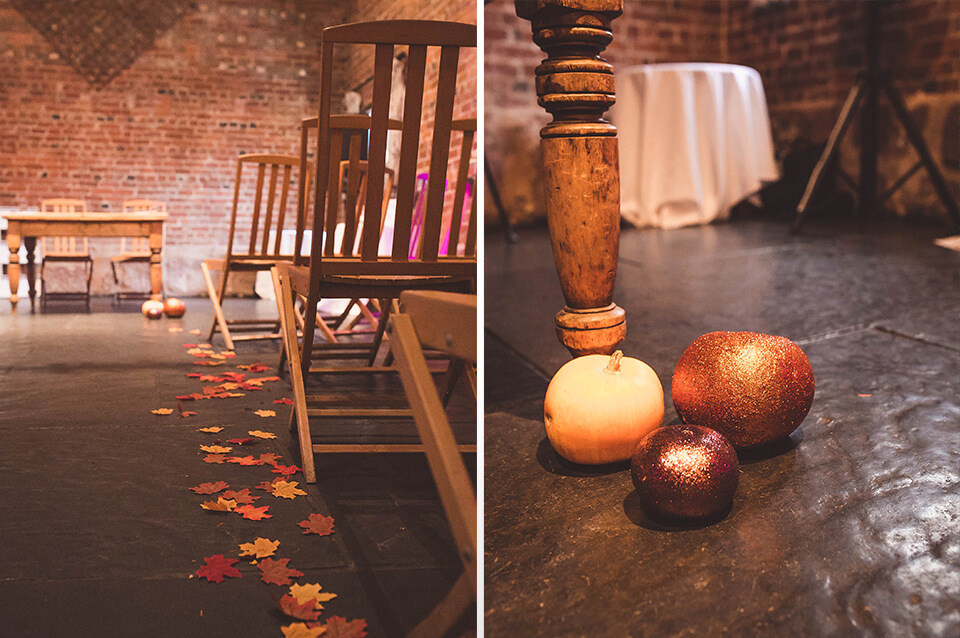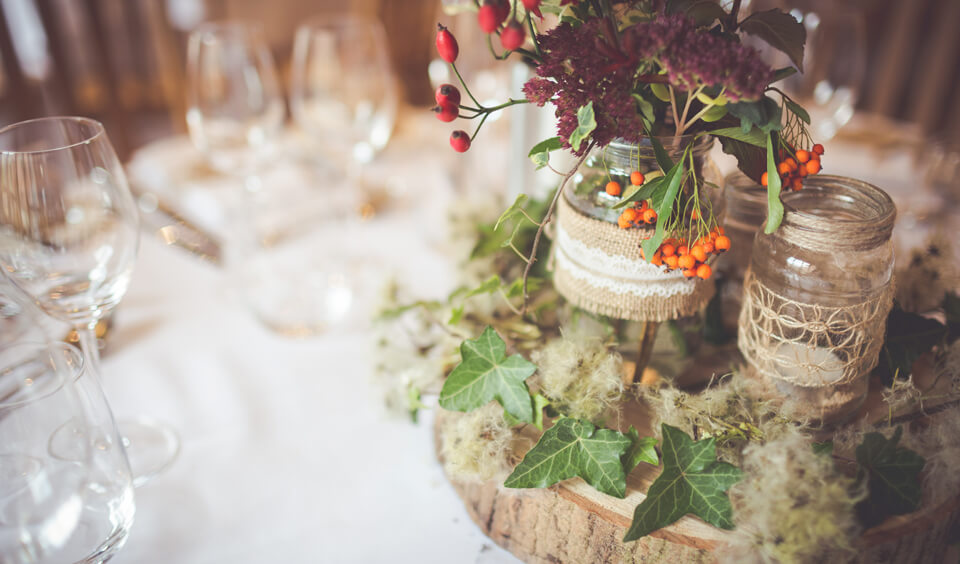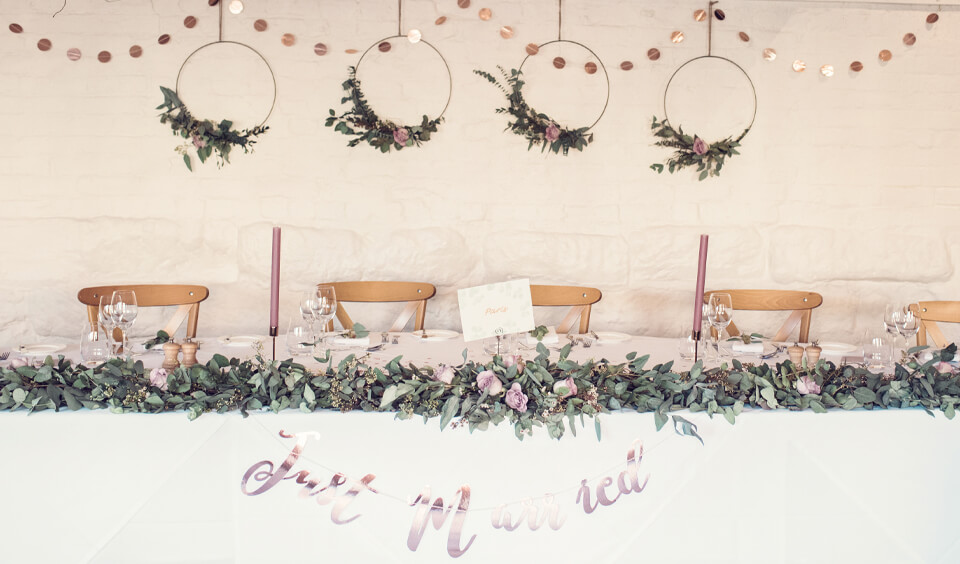 Autumn drink stations
Add to the feeling of cosiness with a mulled cider or mulled wine station to keep guests topped up during reception drinks.
Serve a signature cocktail with autumnal spice, like a gingery Moscow Mule, a Maple Whiskey Sour or a Sparkling Pear & Orange Champagne.
Why not consider jumping on the pumpkin spiced coffee craze and include a coffee station with a seasonal twist. Pumpkin spiced lattes at your wedding? Hello autumn.
Opt for a hot chocolate station in the evening with options to 'pimp your drink' with marshmallows, cream and Baileys for a luxurious evening warmer that everyone will appreciate.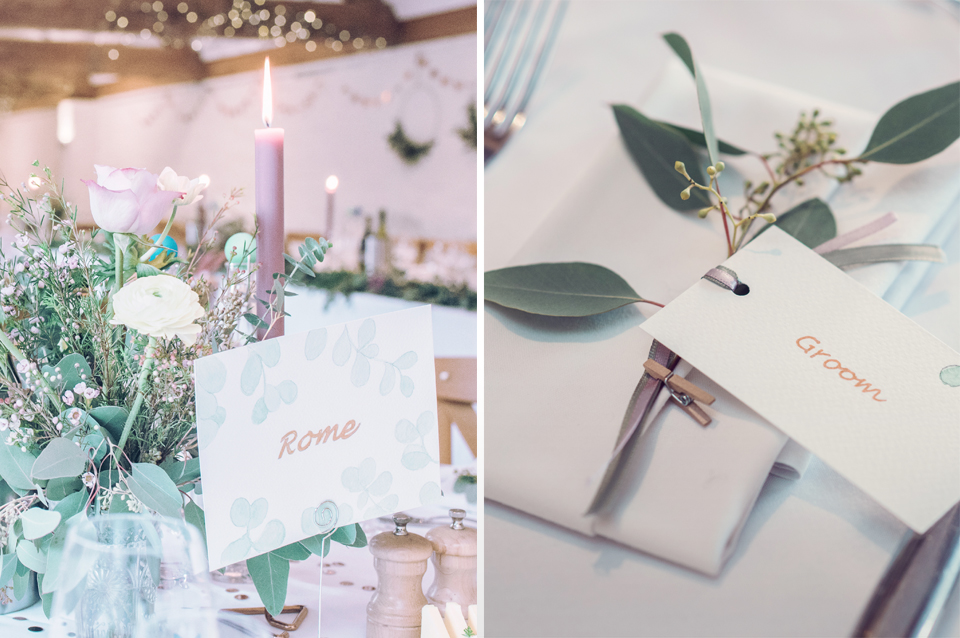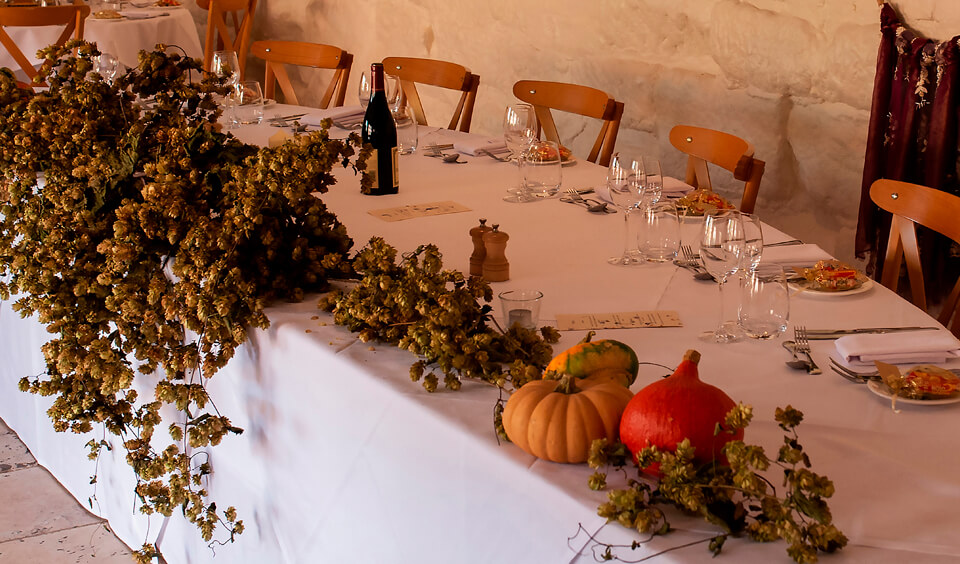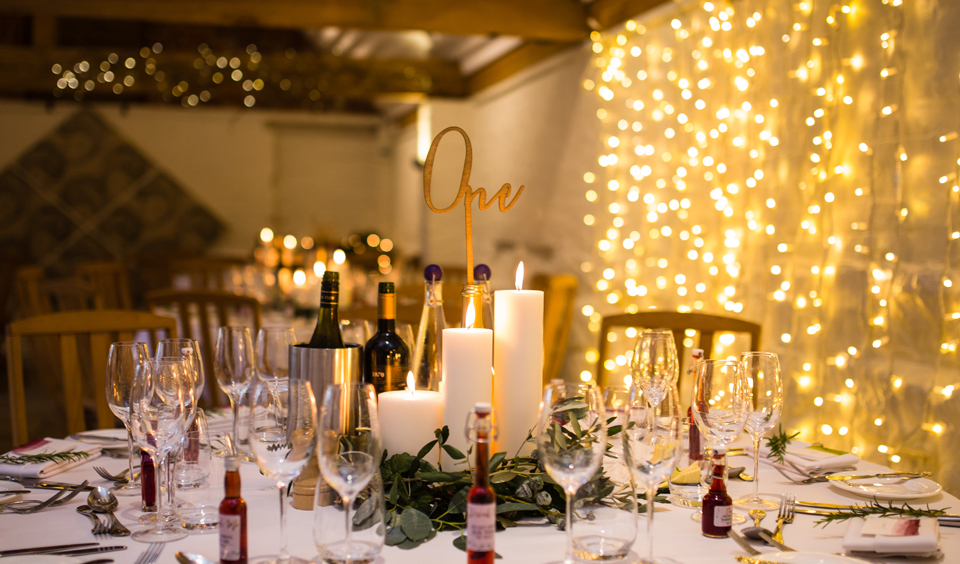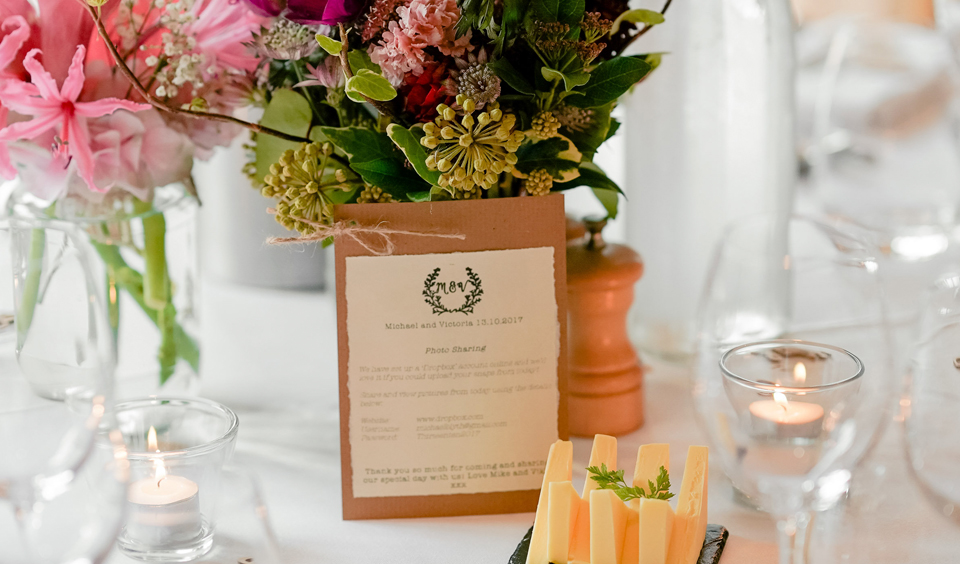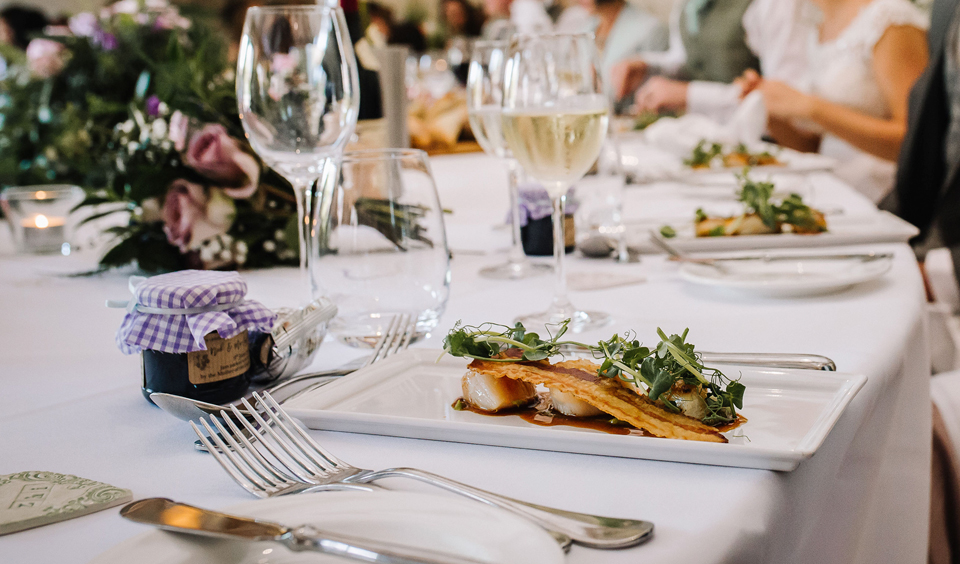 All About Lighting
Autumn weddings are blessed with moody hues, and the early evening darkness provides the perfect opportunity for you to capitalise on lighting opportunities.
Ambient lighting is key, so opt for candlelight and twinkling fairy lights and forego any harsh overhead lighting. Introduce lanterns around your barn venue and keep lighting muted and atmospheric.
The Granary Barn looks dreamy at this time of year, with its fairy lights and chandelier.
For a fun lighting choice, consider giant illuminated letters which add an element of personalisation. Talk to the Events Team at Curradine Barns about using the venue's giant illuminated letters – free of charge.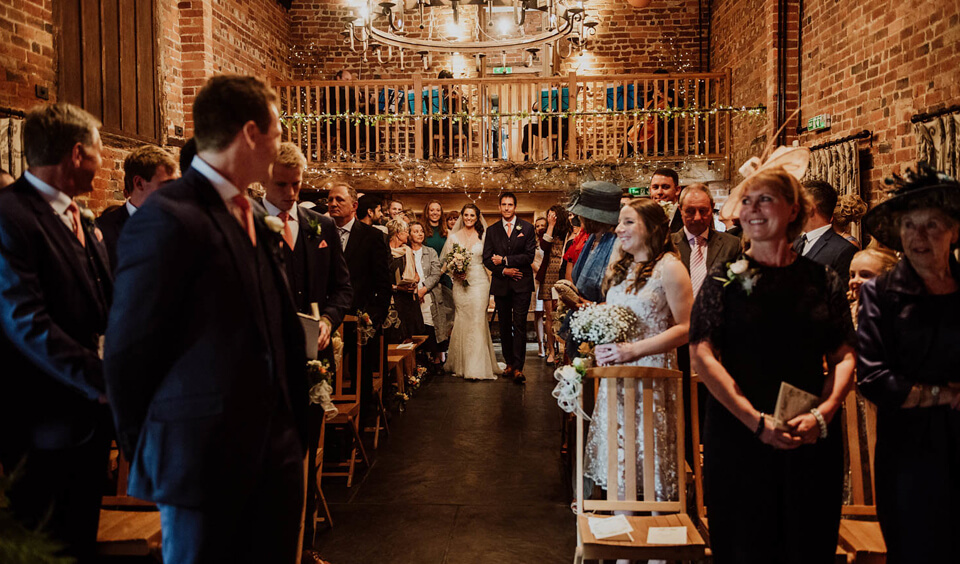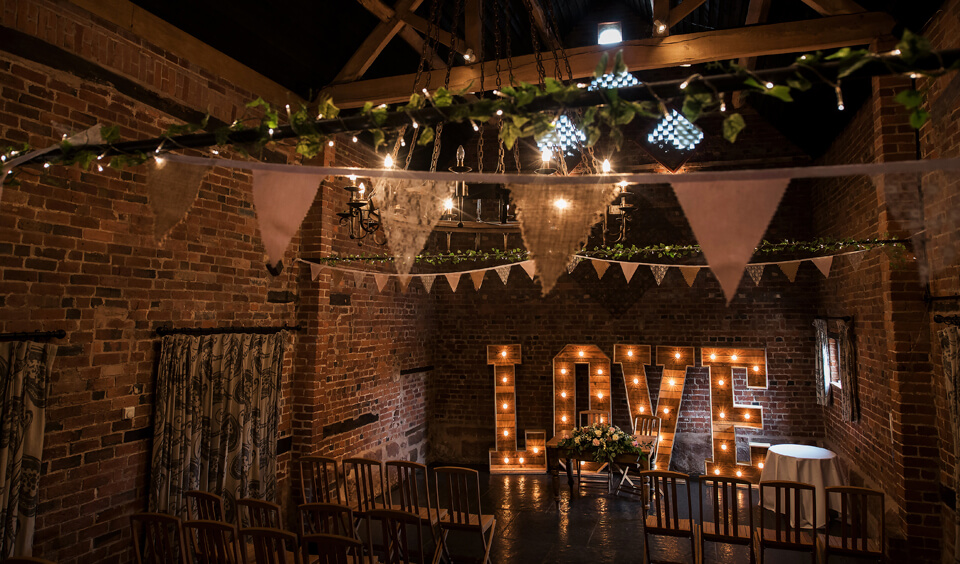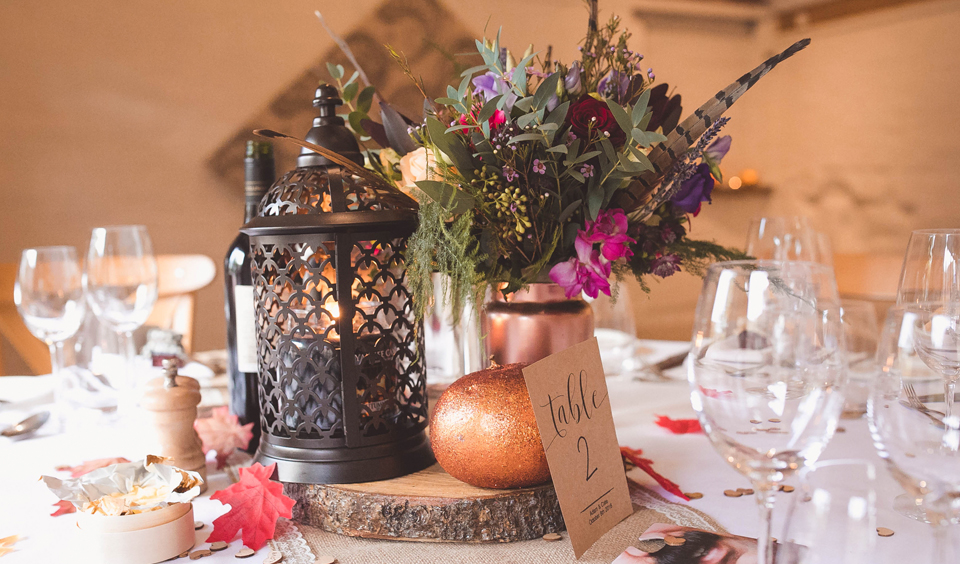 Autumn Wedding Menu
Warm, wholesome foods are a surefire way to have guests feeling gooey at your cosy autumn barn wedding. Consider comforting, seasonal options such as butternut squash or pumpkin soup, pheasant or duck, ??roast pork loin and apple or slow-cooked lamb shanks. Finish off with sticky toffee pudding, apple crumble and custard or spiced warm carrot cake.
A stacked cheese wedding cake decorated in berries and figs is sure to add a real autumnal feel. This can also be sourced and decorated for you by the catering team at Curradine Barns.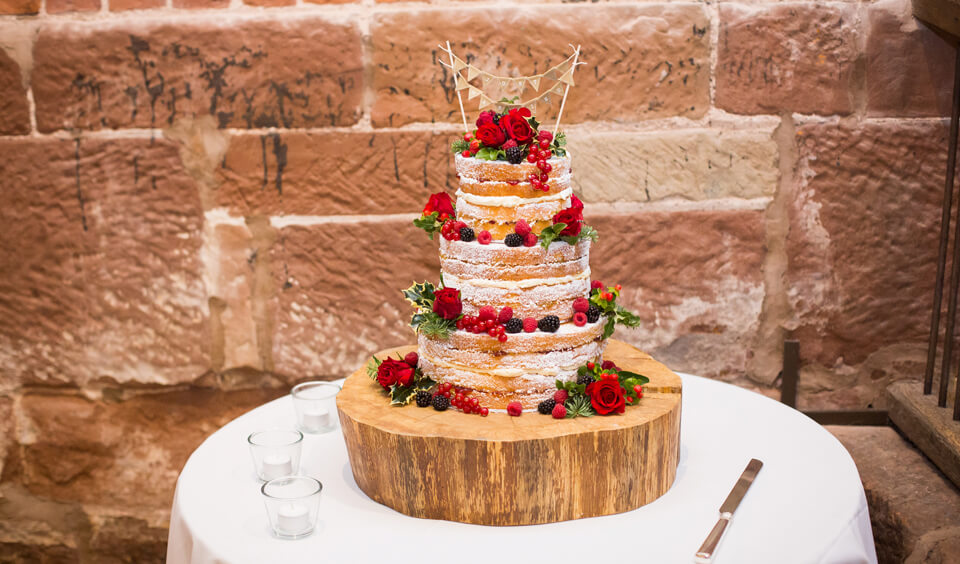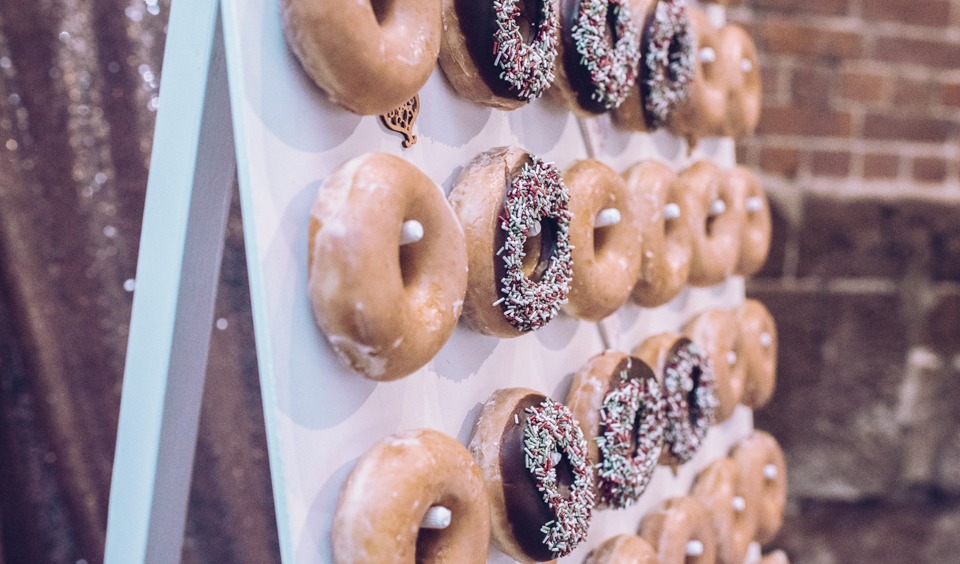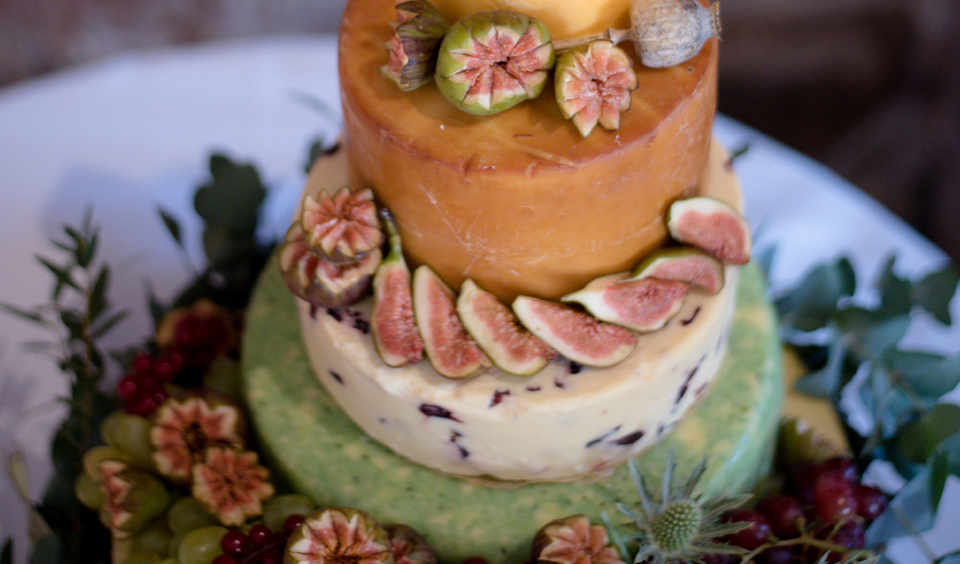 The Wedding Cake
There's nothing we love more than a fabulous wedding cake to highlight your wedding style and colour scheme. Experiment with seasonal cake flavours such as blackberries, figs, pears, apples, cinnamon, nutmeg, carrots, pecans, pumpkin and more.
Naked and semi-naked cakes work wonderfully in the autumn, particularly with the addition of berries, fruits, herbs or seasonal flowers. The informality of the style is perfect for a country barn wedding.
Wedding-Wear
The go-to bridal accessory for autumn has to be a fur cape which you can drape over your shoulders for when you need to be outside. Warm, elegant and stylish.
With the weather likely to be unpredictable, why not opt for an alternative to traditional wedding shoes and try bridal boots? Comfy all night long and ideal for rustic woodland themed weddings with a casual vibe.
Consider an autumnal flower crown or weave autumn flowers into your hair for a boho, laid back wedding look.
If you haven't yet decided on a colour palette, jewel tones such as sapphire, emerald, ruby and gold are ideal for bridesmaid dresses and look stunning against the natural backdrop of autumn.
Depending on where you're getting married, you might want to offer wellies, umbrellas or blankets for guests if you're likely to be outside much or walking from one area to another.
Choose Curradine Barns for your Autumn Barn Wedding
If you have yet to visit Curradine Barns, we would love to show you around and discuss your autumn wedding options at our beautiful, atmospheric and versatile wedding venue. Simply give our friendly team a call on 01905 670039 or contact us online.
Everything and more…
Find out more about celebrating your perfect wedding day at Curradine Barns.