Fun Wedding Ideas That Your Guests Will Love
When planning your wedding, it's important to consider your guests at every step of the way, from their arrival at the ceremony to their overnight accommodation. Entertainmentis key, whether you're thinking about music for your evening party or a magician to entertain guests during welcome drinks. We hope these thoughts on fun wedding ideas at Curradine Barns will inspire you.
Outdoor Games
At Curradine Barns, we love outdoor games! Entertain guests of all ages during welcome drinks and after the wedding breakfast with a selection of fun games in the great outdoors. Pollyanna's Party Hire can supply all manner of vintage-style games from croquet to giant Connect Four, giant Jenga and even giant KerPlunk!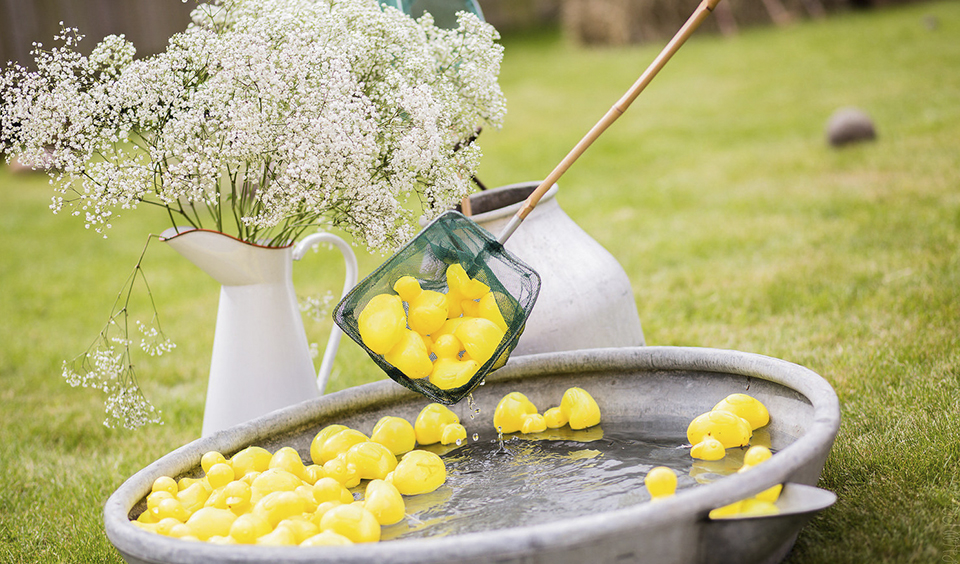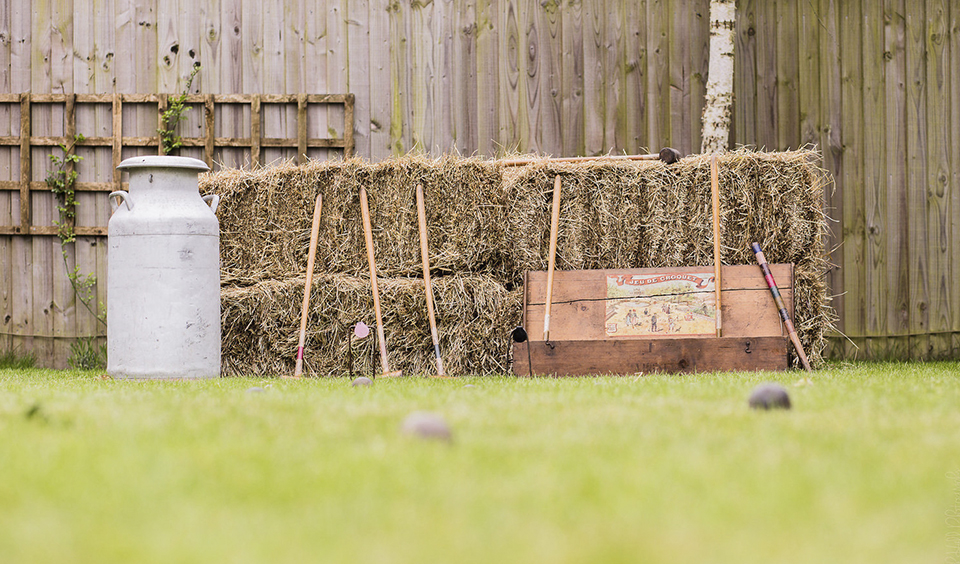 Close-up Magic
Hiring a skilful close-up magician for your wedding day is a great idea, engaging small groups and working around all your guests. Darren Campbell regularly entertains guests at Curradine Barns. "My job is to make every guest laugh and smile. The drinks reception is a busy time for the couple so having me there to keep the guests entertained is a great way to break the ice and gets guests talking to each other. After the wedding breakfast, I bridge the gap between day and evening, keeping energy levels up ahead of evening guests arriving and the first dance."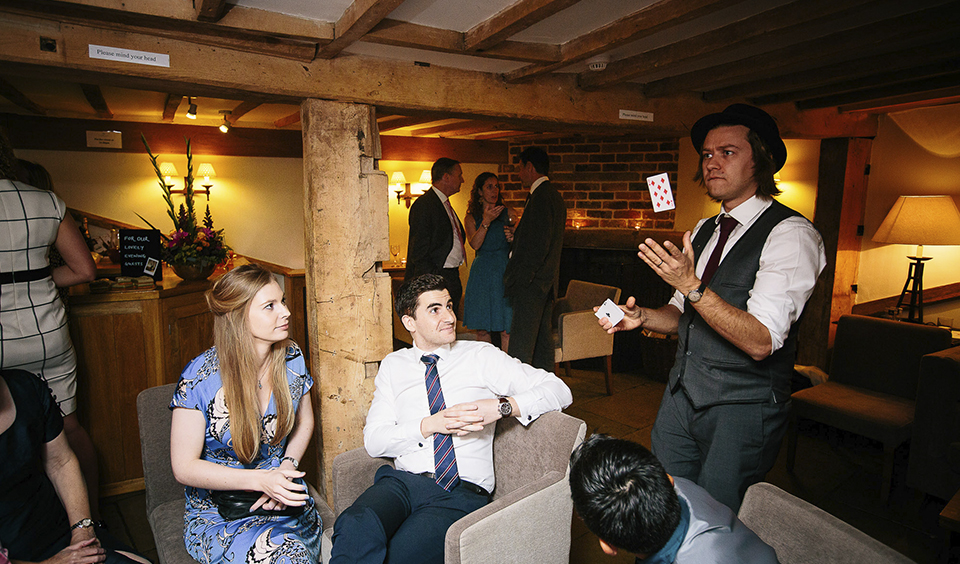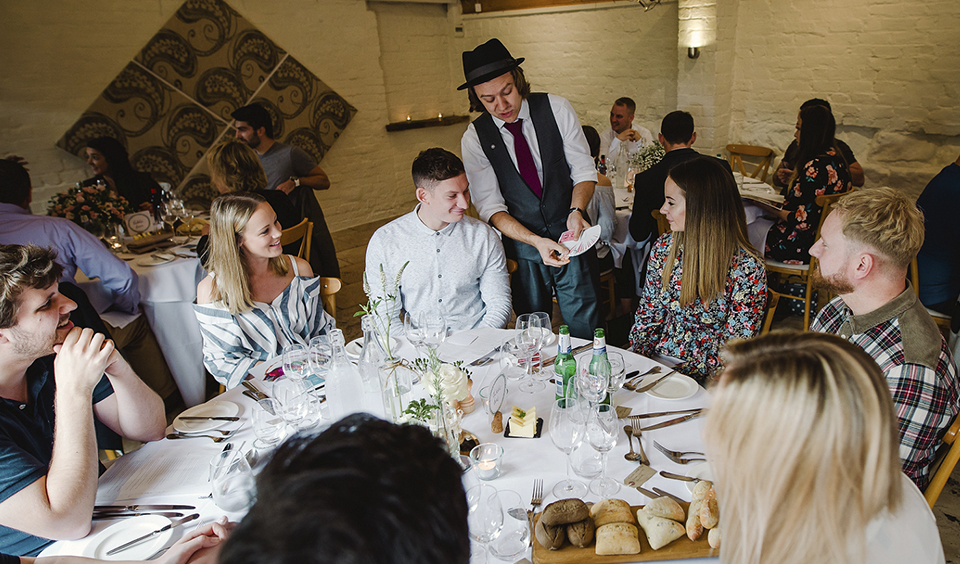 Ceilidh Bands
If you like the idea of a lively, engaging evening party, perhaps a ceilidh is for you. Scottish or Irish folk music accompanied by singing and traditional dancing, it's great fun and certainly a way to fill the dancefloor. Knitter's Jig will get your guests on their feet at Curradine Barns.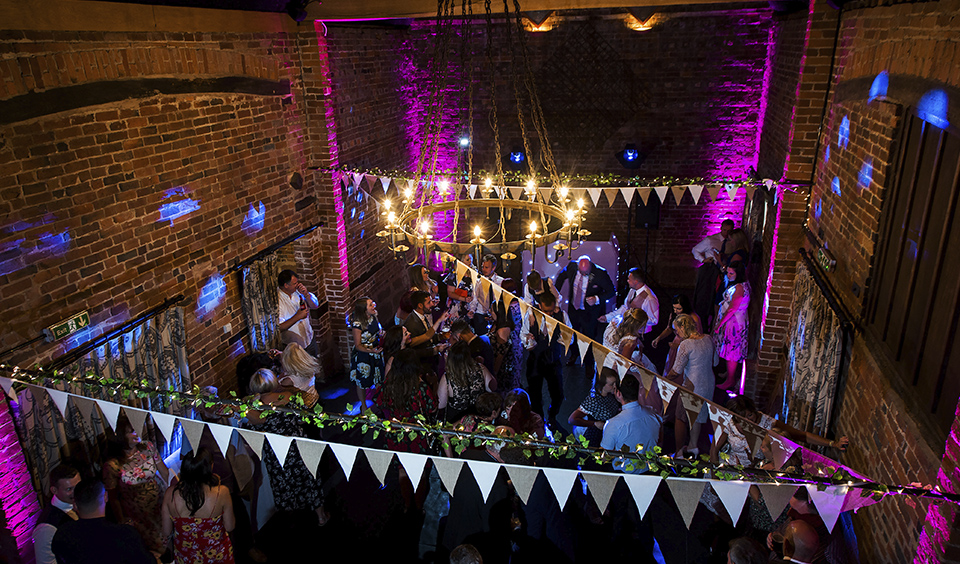 Caricature Artists
Sometimes it's good to think outside the box and be just that little bit quirky with your entertainment ideas. Caricature artists will move around the room, drawing amusing caricatures of your guests. This works particularly well before and after the wedding breakfast and it has the added bonus in that you might choose to give your guests their caricatures as they leave.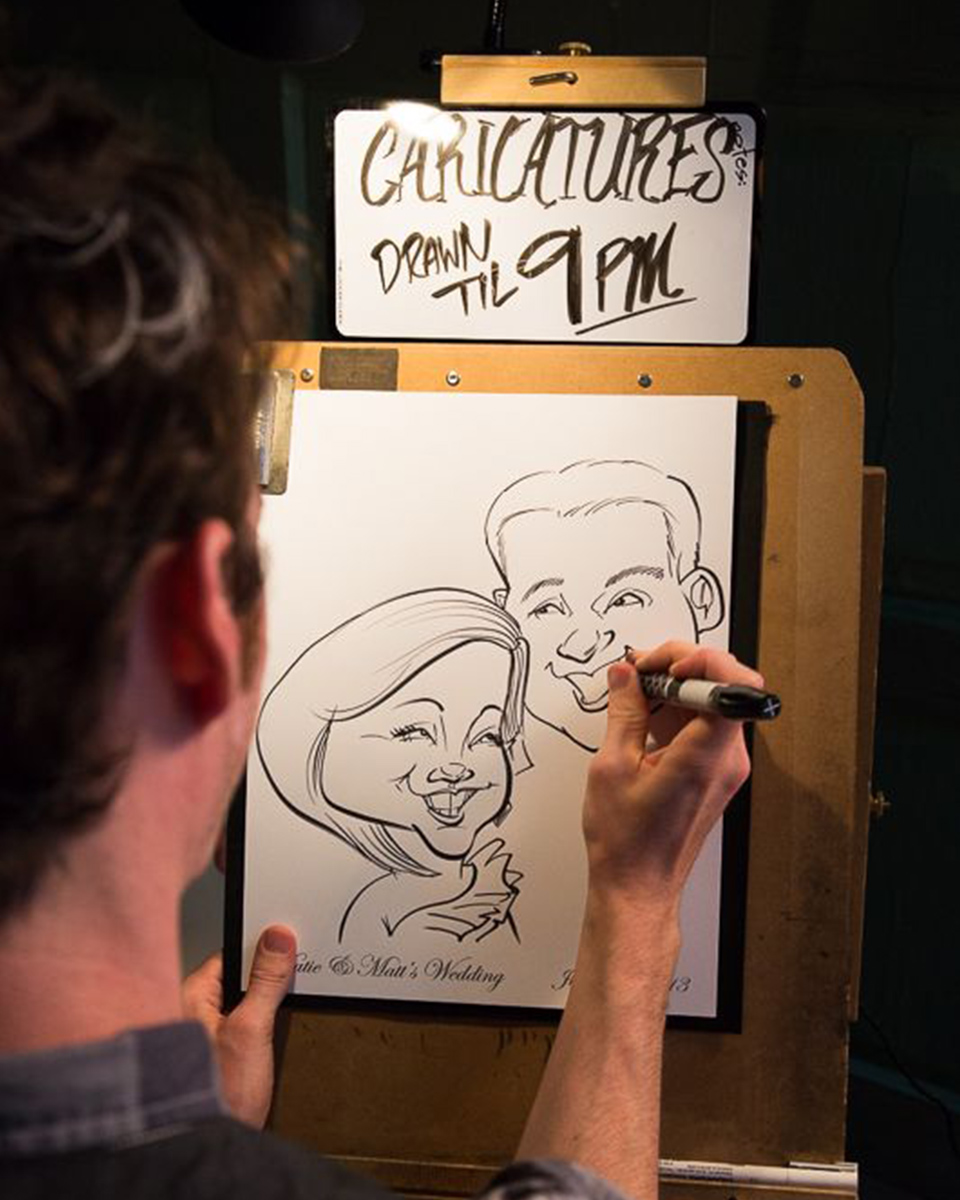 Silent Disco
The silent disco is undoubtedly one of the latest crazes in the world of weddings. If you're not familiar with the phenomenon, each guest is given a pair of headphones through which your evening music is played. Guests dance happily throughout the evening, with absolutely no noise pollution in the room whatsoever! You might even find a company who offer different music channels on their headphones, enabling guests to choose the style of music they would like to dance to. Everyone's happy, you have a great party in the Granary Barn and guests who don't want to shout over music can simply remove their headphones. Lokee Silent Disco have entertained guests at Curradine Barns.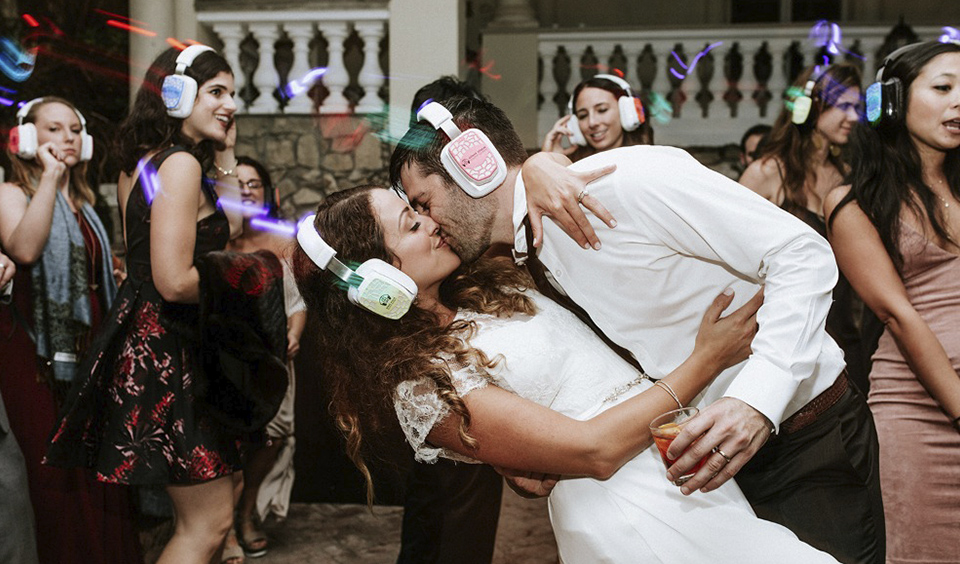 Live Music
Live music comes in many forms. You might, for example, have a harpist to play during your wedding ceremony or go 'all out' with a live band for your evening party. Singer and acoustic guitarist, Dan Greenaway, regularly entertains guests at Curradine Barns.
"Relaxed live acoustic guitar played from the balcony during the ceremony really adds to the atmosphere. With acoustic guitar and vocals, I can also move around you and your guests during the drinks reception and wedding breakfast in the Barley Barn, entertaining by table and between courses. Finally, I can offer to perform your specially chosen first dance song and follow it with more upbeat sets to dance to in the evening." – Dan Greenaway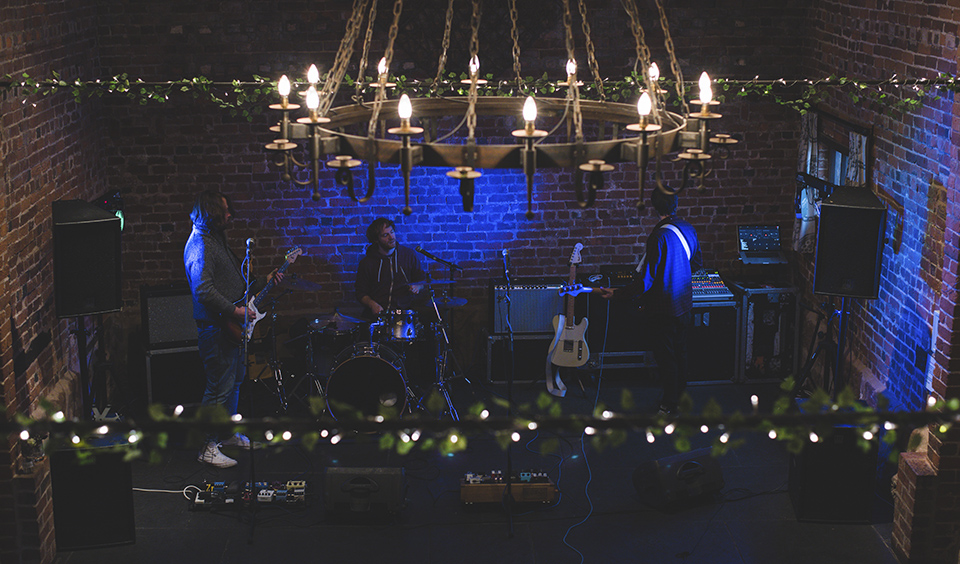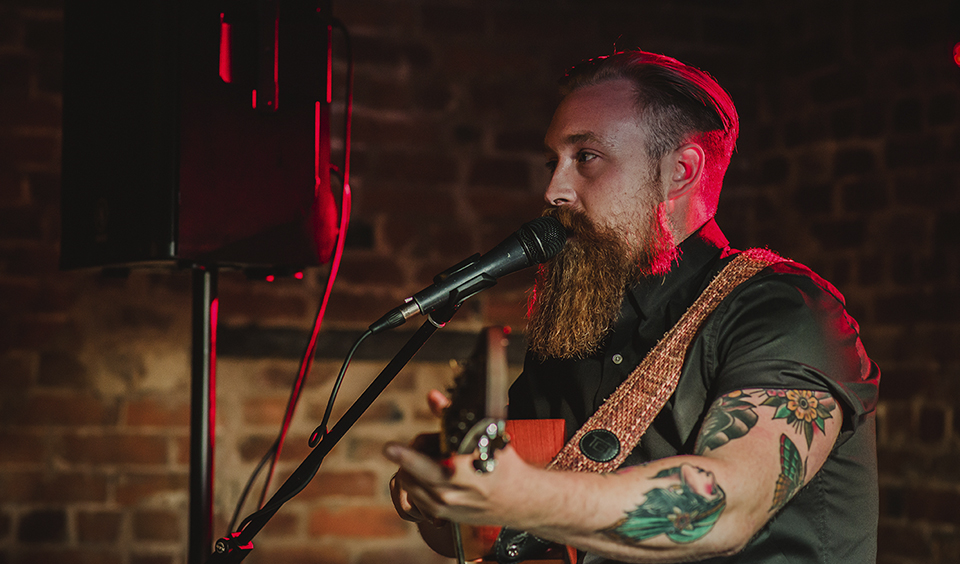 Casino
For additional evening entertainment, consider hiring a fun casino. The key word here is 'fun' – there's no real money at play. Enjoy Blackjack and Roulette with professional croupiers… you might even consider a black-tie dress code to complete the look!
Photo Booth
Finally, we're still loving photo booths at weddings. They're great fun and give your guests a great memento to take home with them. Now you don't have to worry about the extra cost of hiring one as we've got our own brand-new Currabooth which is yours to use as you wish! So whether you want to snap a few funny moments with your loved ones as you prepare for your ceremony, or capture the antics of the evening reception, our photo booth is completely free of charge and ready to go.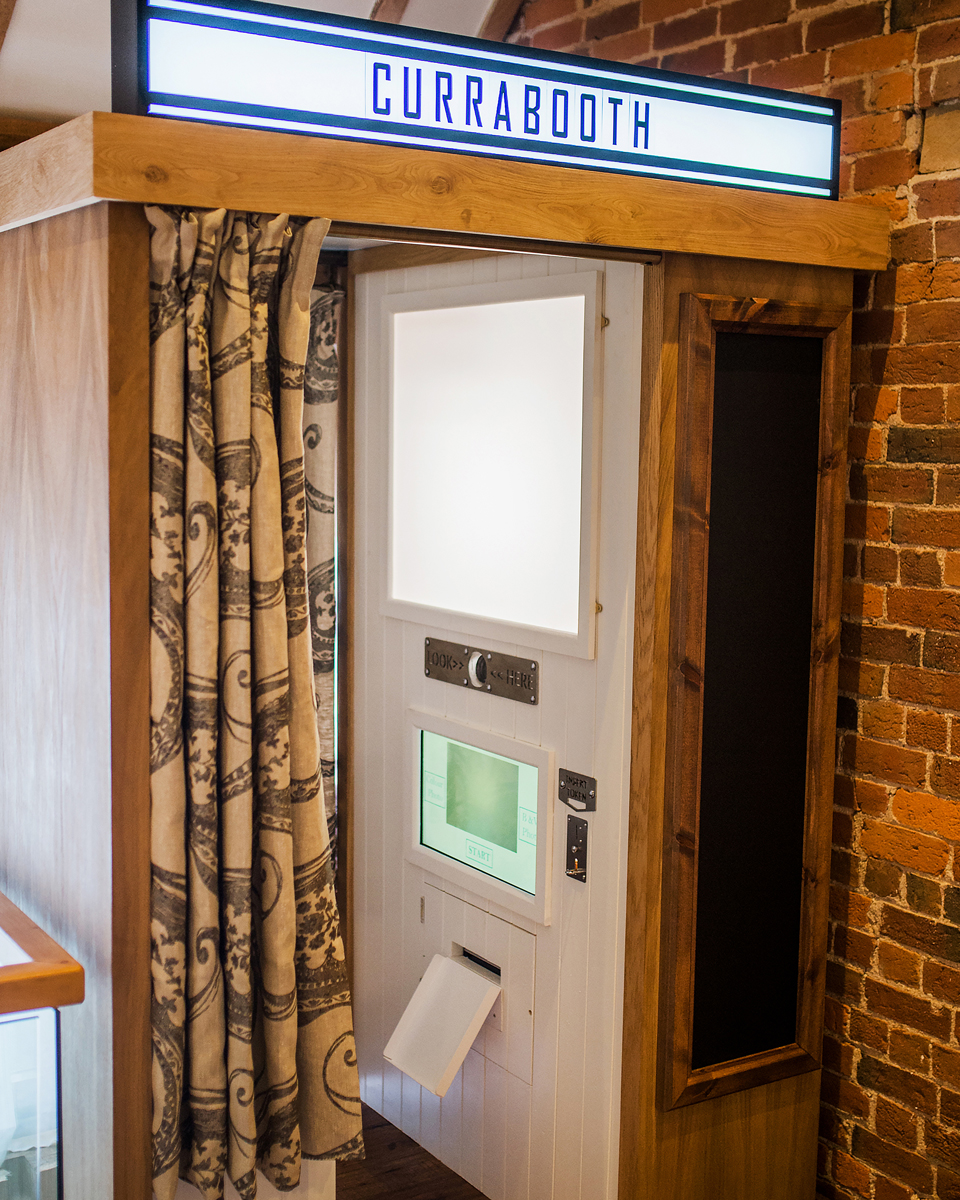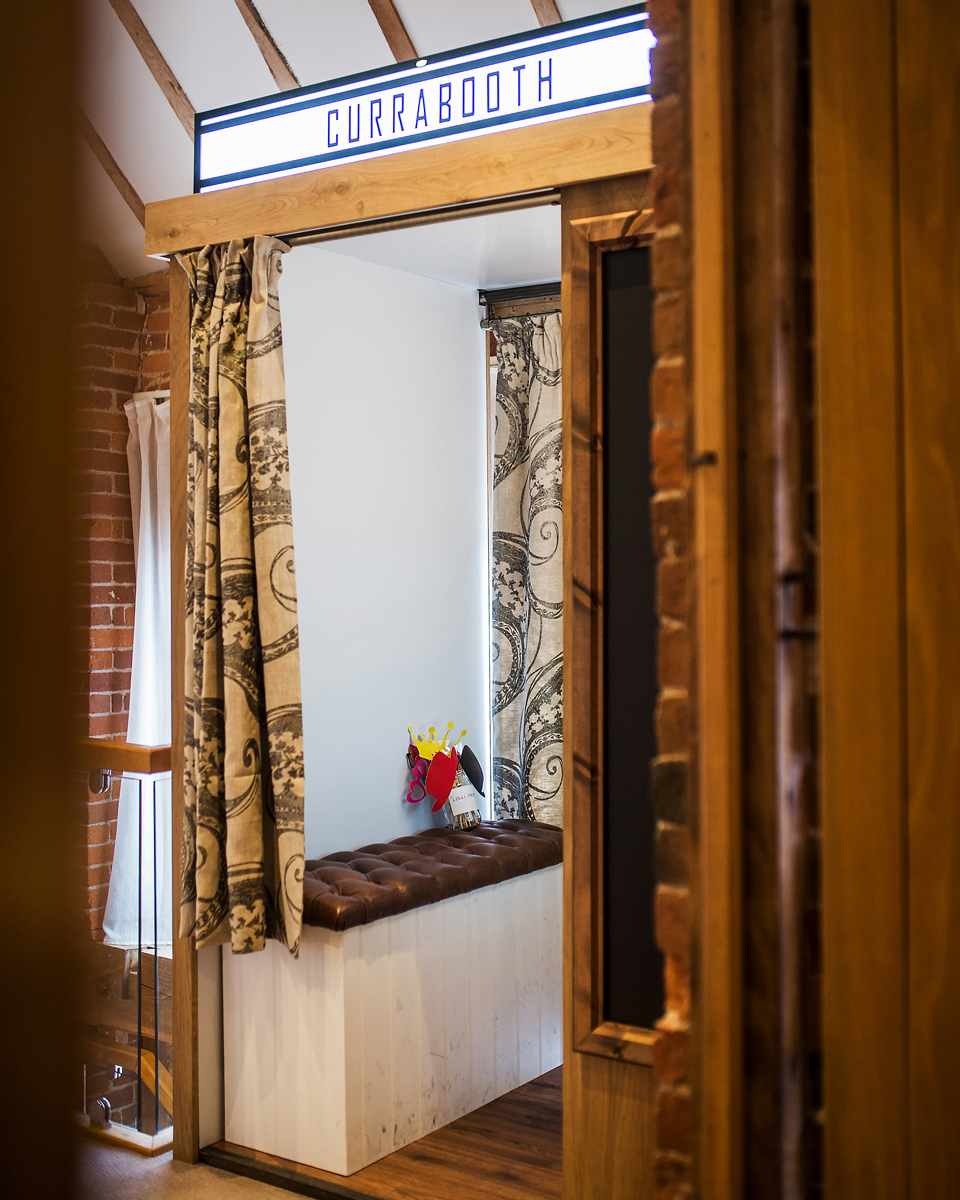 The catering and events team provide the photobooth and its digital photo option at Curradine Barns for your entertainment and enjoyment free of charge. Terms and conditions apply.
Please note that the photobooth props are not included.
Everything and more…
Find out more about celebrating your perfect wedding day at Curradine Barns.