©

Paul Willetts Photography
Everything, Old & New.
Prepare to fall in love with the all-new Curradine Barns, where authenticity and character meet modern, understated luxury. We've undergone a remarkable renovation to ensure our venue is even more magical, and we can't wait to share it all with you.
A repositioned entrance to the venue through our picturesque gardens ensures Curradine Barns is perfect for you from start to finish. A brand-new glass extension to the Barley Barn adds plenty of space for you and your guests to enjoy, letting the sun stream in and filling your reception space with light. A lovingly redesigned Courtyard makes the perfect setting for spending time with your loved ones, breathing new life into this charming and characterful space.
Laying the foundations
Click to play
The Entrance.
First impressions are lasting impressions. Grasses whisper in the breeze. Scents and colours surround and delight. Characterful brick meets contemporary glass. Welcome to Curradine Barns.
" Our new entrance through the gardens provides the perfect welcome – on your first visit and on your wedding day. "

EMILY MARROW – GENERAL MANAGER
We want you and your guests' first experience of Curradine Barns to be unforgettable, which is why we have added a new glass foyer to our venue and relocated the entrance so that it is now accessible via our idyllic gardens. Our venue is all about the flow of your wedding day, letting you move seamlessly from one space to another as you celebrate, and our new entrance is the perfect starting point for the magic to begin, with each enchanting part of the venue revealed one after the other from here onwards.
BOOK A VISIT
The Barley Barn.
Centuries-old oak beams meet endless glass, the perfect blend of character and contemporary style. Outside and in, blended seamlessly, and the perfect backdrop to your celebrations. More space for guests, more space for fun.
" The glass extension creates a wonderfully light and airy feel, and brings a versatility to the Barley Barn that makes it ideal for intimate and larger celebrations alike "

DESIGN & PLANNING – SEDLEY PLACE
The new-look Barley Barn now features a breathtaking glass extension, bringing the outside in and adding so much space for your wedding breakfast and reception. The room retains all of its original charm and character, but combines it with a stunning modern feel for a unique blend of old and new. With this new addition, the Barley Barn can now comfortably seat up to 150, and provides an uninterrupted backdrop of the Courtyard while you wine and dine and celebrate with even more of your loved ones. The extra space makes the Barley Barn incredibly versatile, perfect for weddings of all sizes and gives you the flexibility to have the wedding you want to.
Book a visit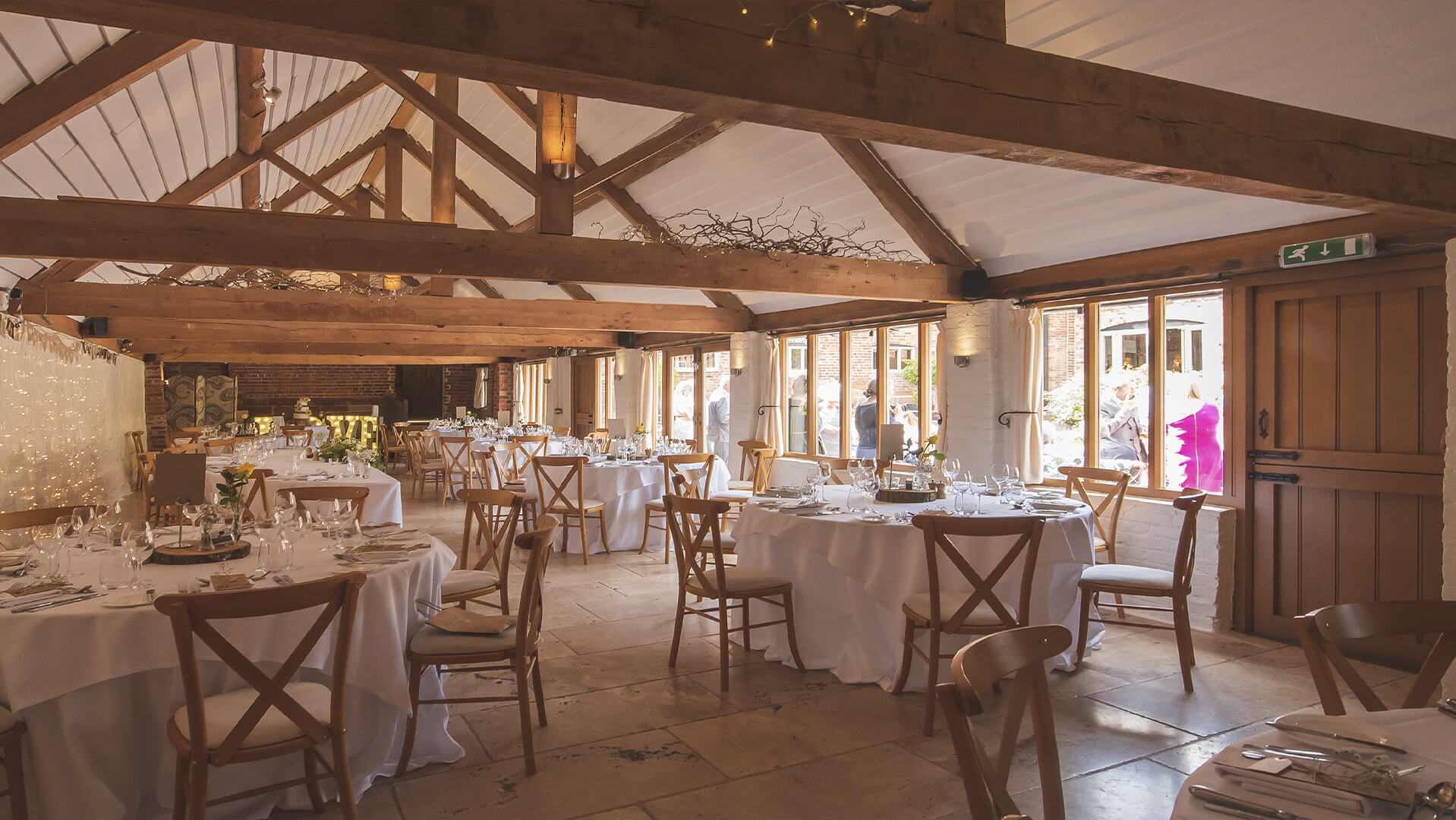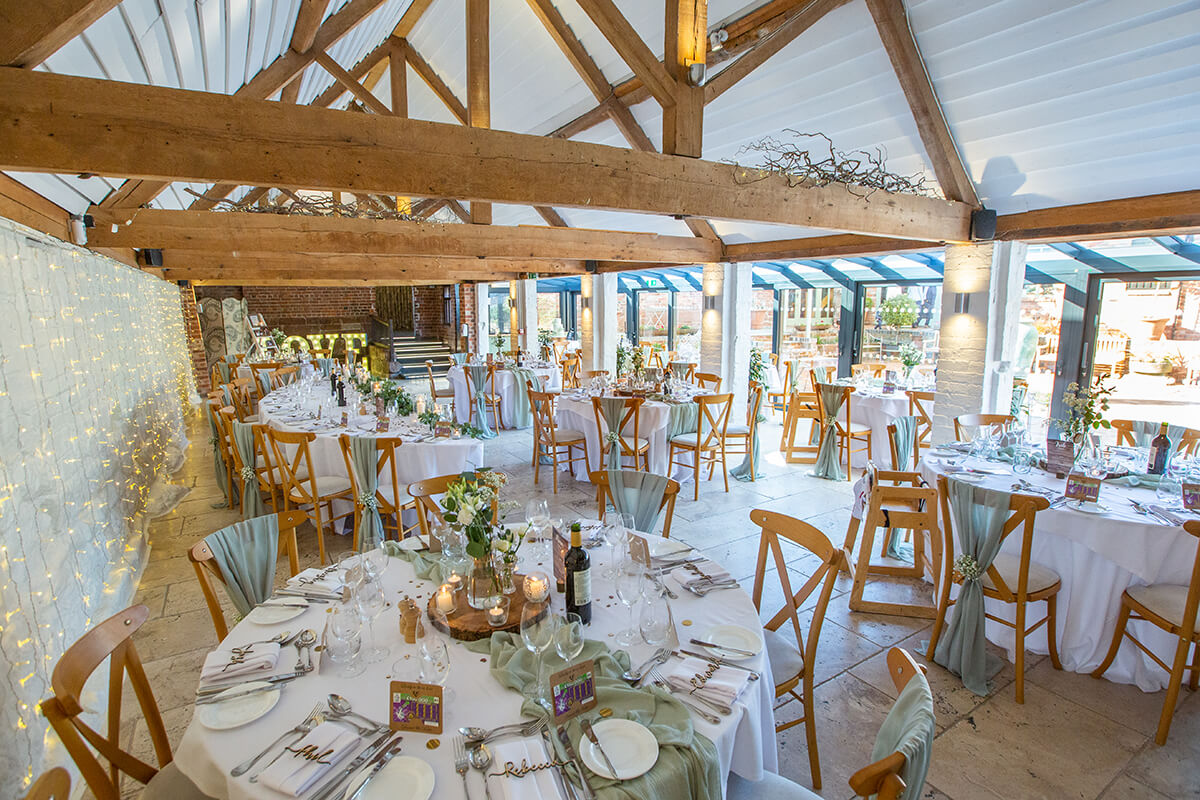 The Courtyard
Characterful red-brick warmed by summer sun. Corks fly, glasses clink. Friends and family laugh in dappled shade. Rippling water glints in the light, and floral scents dance on the breeze.
" The redesigned courtyard embodies everything that makes Curradine Barns special. Peace, charm and togetherness in a space to enjoy from day to night. "

ANDREW MORRIS – MY BEAUTIFUL GARDEN
The Courtyard provides a wonderful focal point to Curradine Barns and we've now made this space even more picturesque. Spectacularly landscaped, with plenty of seating, festoon lighting and vibrant flower beds, the Courtyard is an inviting space to spend time with your guests in every season. Celebrate out here as day turns to night when the fairy lights are twinkling, and make the most of the Courtyard, our redesigned secret garden, and plenty more idyllic spots around the venue for those all-important wedding photos.
Book a visit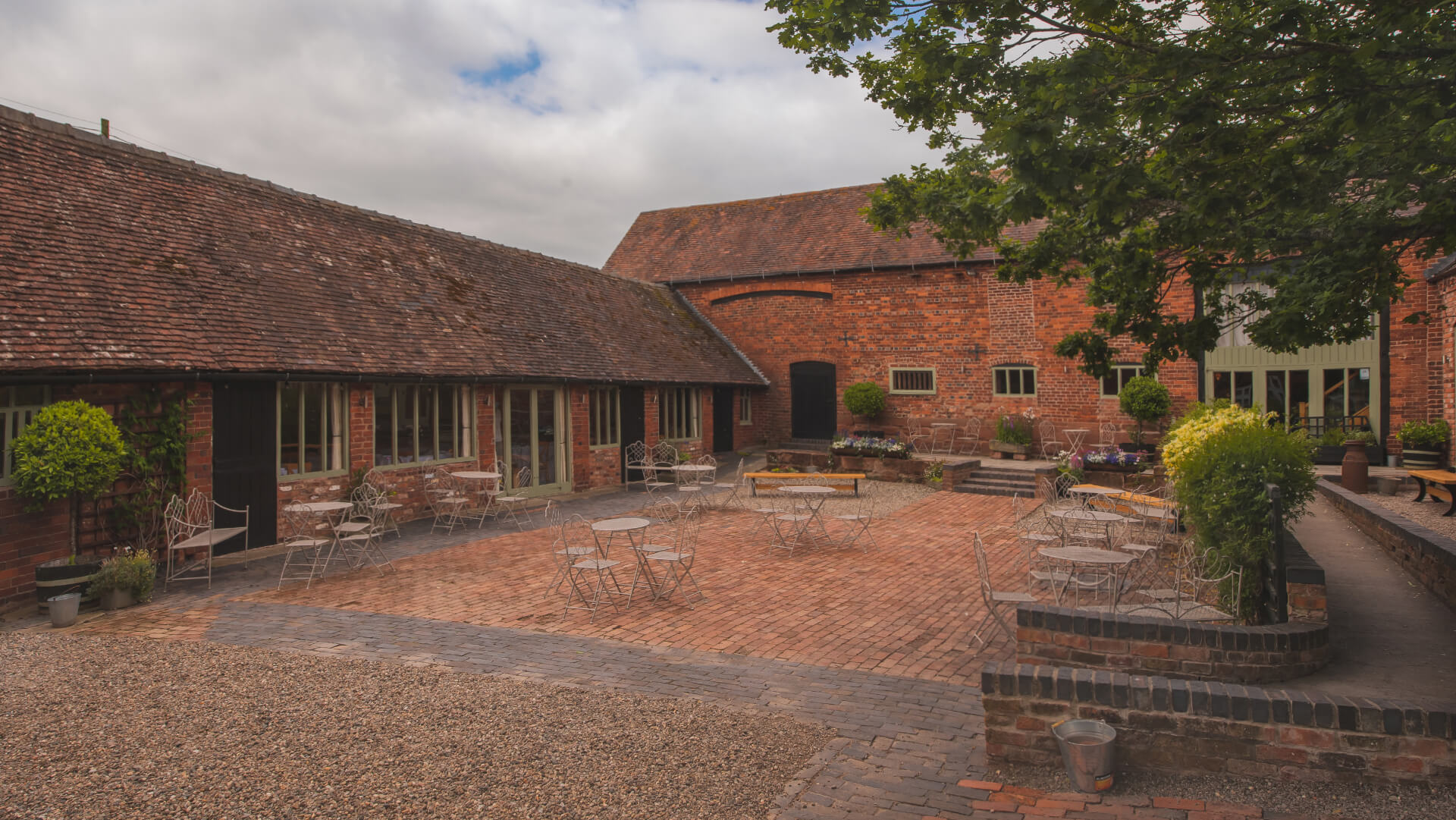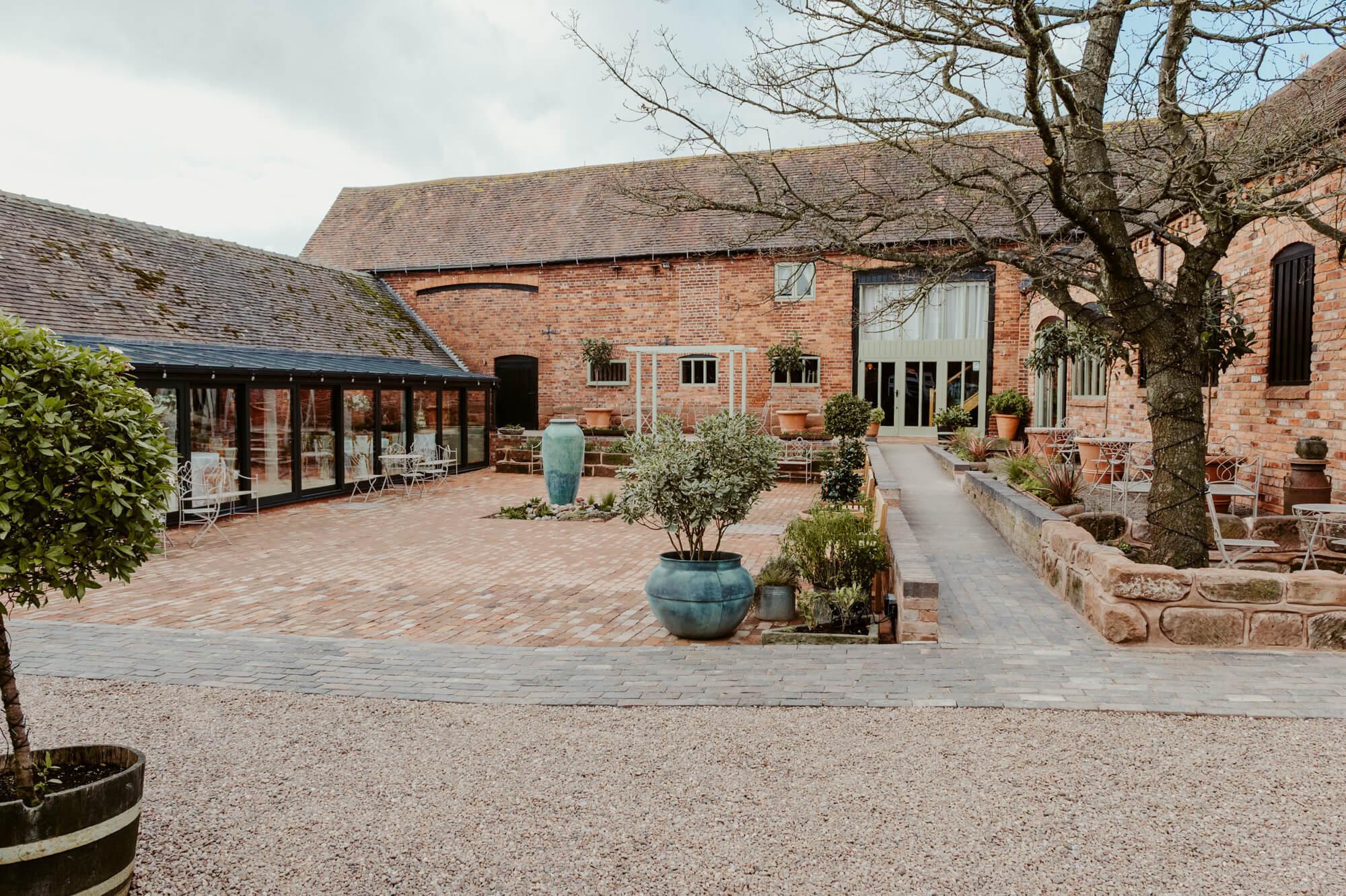 We hope you are as excited as we are about the transformation of Curradine Barns. To come and explore the venue and speak to the team about how your wedding here could look, book a visit today or call us on 01905 670039
Book a visit
Everything and more…
Find out more about celebrating your perfect wedding day at Curradine Barns.