Becky and Jonathan's wedding at Curradine Barns wedding featured a floral springtime colour scheme and romantic rustic details.
Just the Place
Setting their sights on a March wedding, Becky and Jonathan were looking for their dream venue.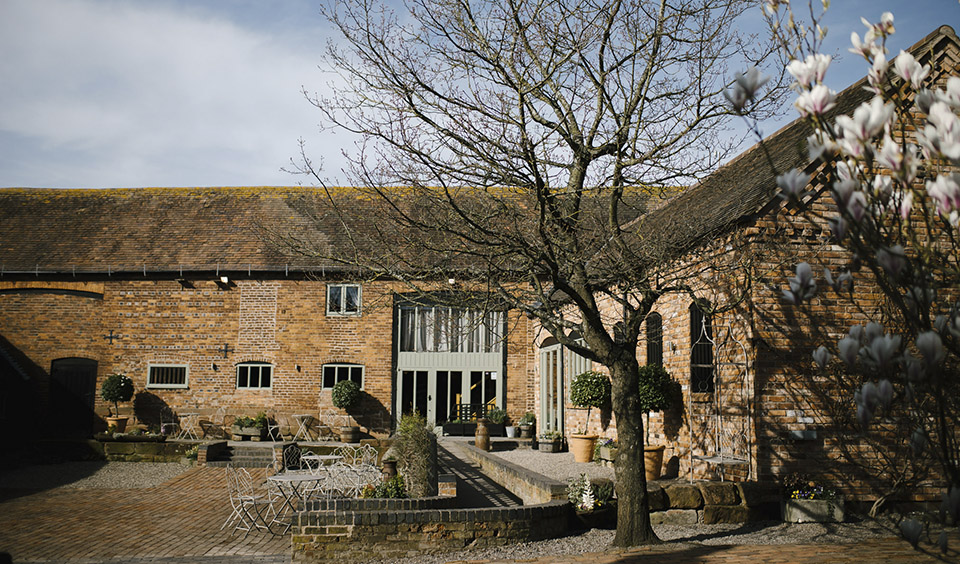 "We don't like being the centre of attention so were looking for somewhere with a relaxed atmosphere. Curradine Barns was the perfect backdrop. We felt we didn't need to add to it." – Becky and Jonathan
With a laid-back attitude to their wedding style, a theme of lilac and purple was the initial choice.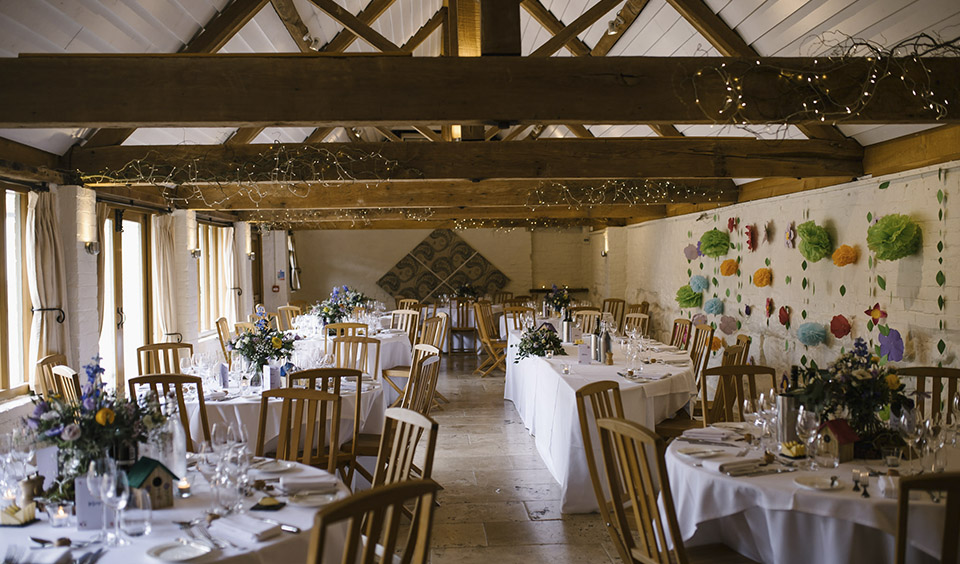 "It's a lovely colour and both our mums love it, but towards the end there were definitely a few other shades thrown in!" – Becky and Jonathan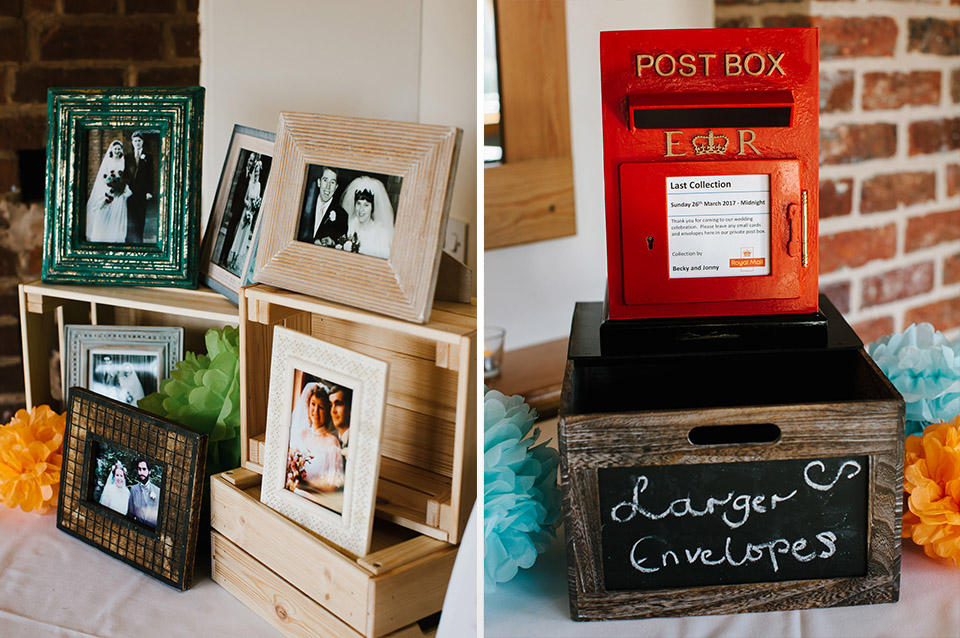 Bridal Style
Becky chose her beautiful Wendy Makin gown on her first appointment at The Dressing Rooms bridal boutique.
"I actually found my shoes before my dress which is silly, but I fell in love with them!" – Becky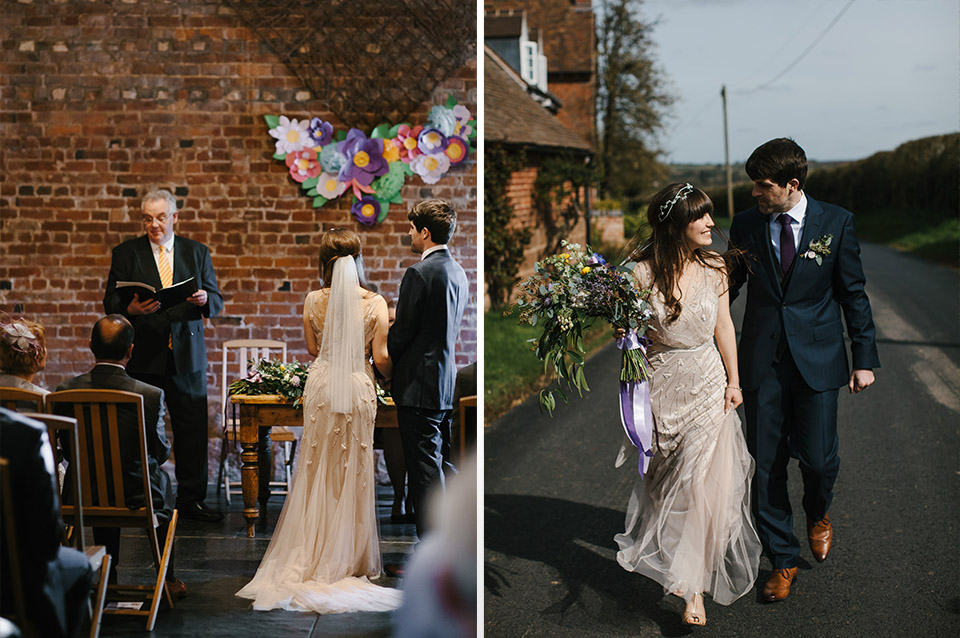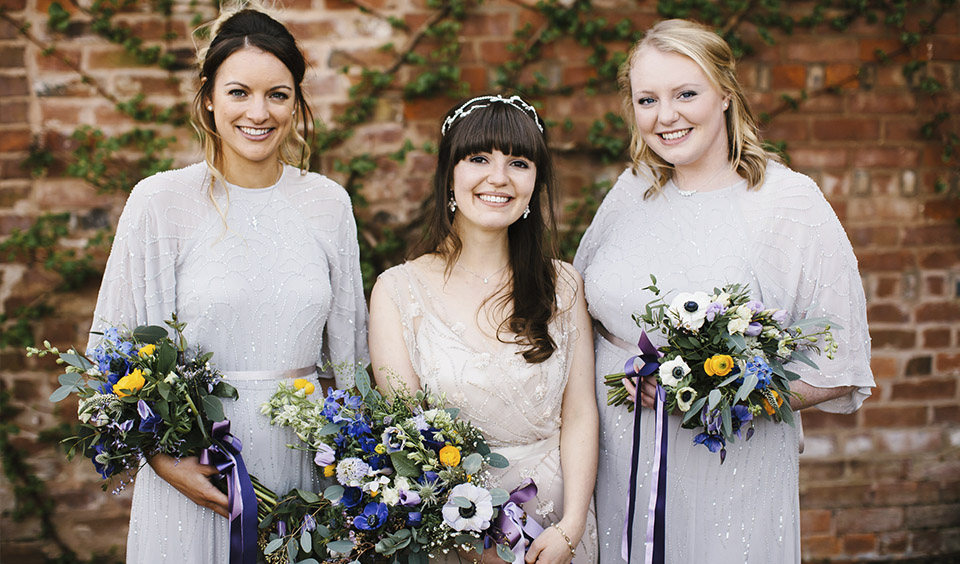 After browsing online for weeks, Becky found fabulous bridesmaid dresses for her two bridesmaids from ASOS. The embellishment complemented the beadwork on her dress and they added ribbon to complete the look. The bridesmaids also wore Swarovski necklaces, a gift from the bride on the morning of the wedding.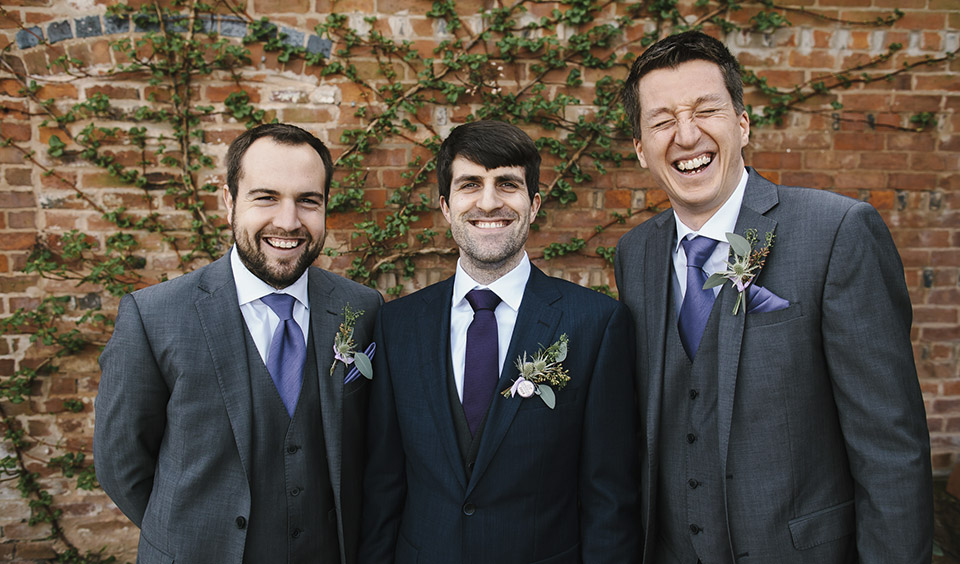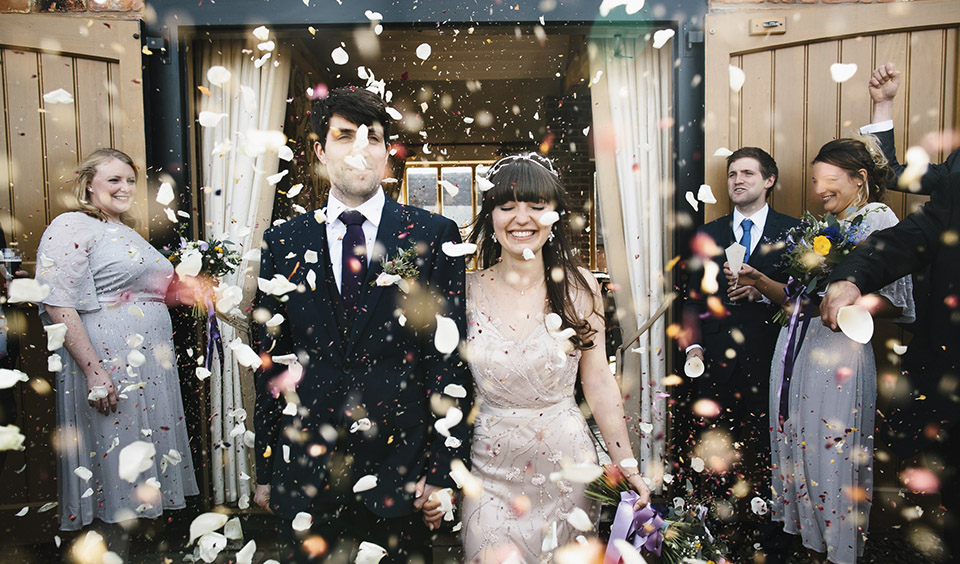 Say it with Flowers
The beautiful seasonal blooms embraced the beginning of spring. Becky's bouquet in white, lilac and green was given a splash of sunshine with the addition of yellow roses and hand-tied with luxurious lilac ribbon. Continuing the theme of lilac and purple, these shades then combined with pinks and foliage in the table centres and the same florals were echoed throughout the wedding stationery.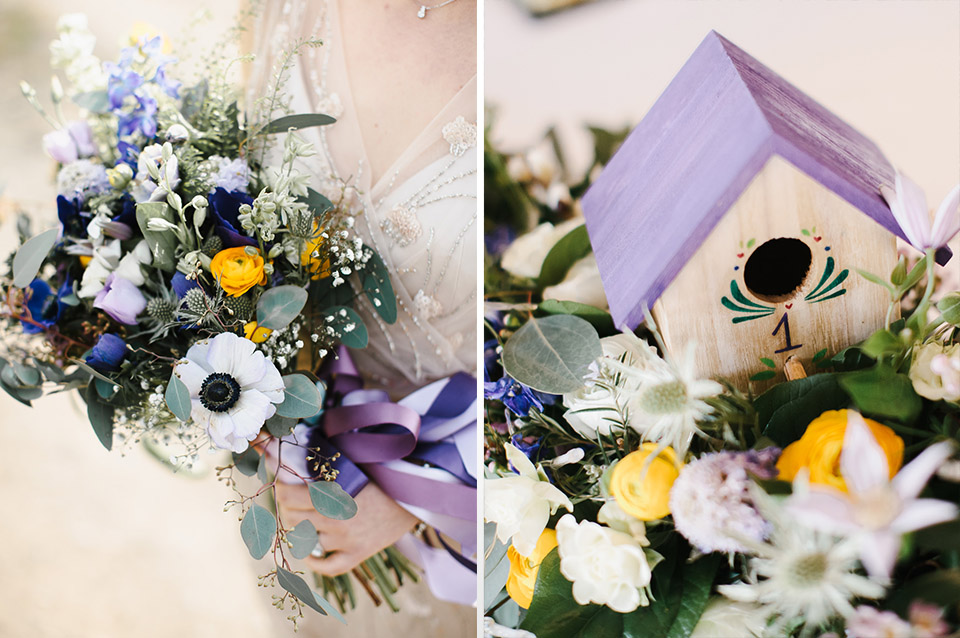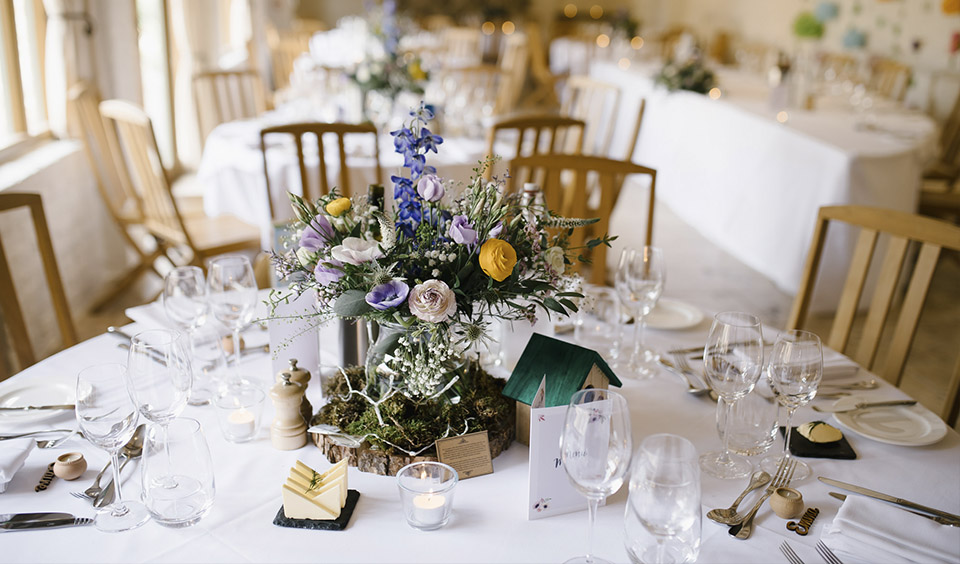 A colourful paper flower curtain in the Barley Barn completed the look.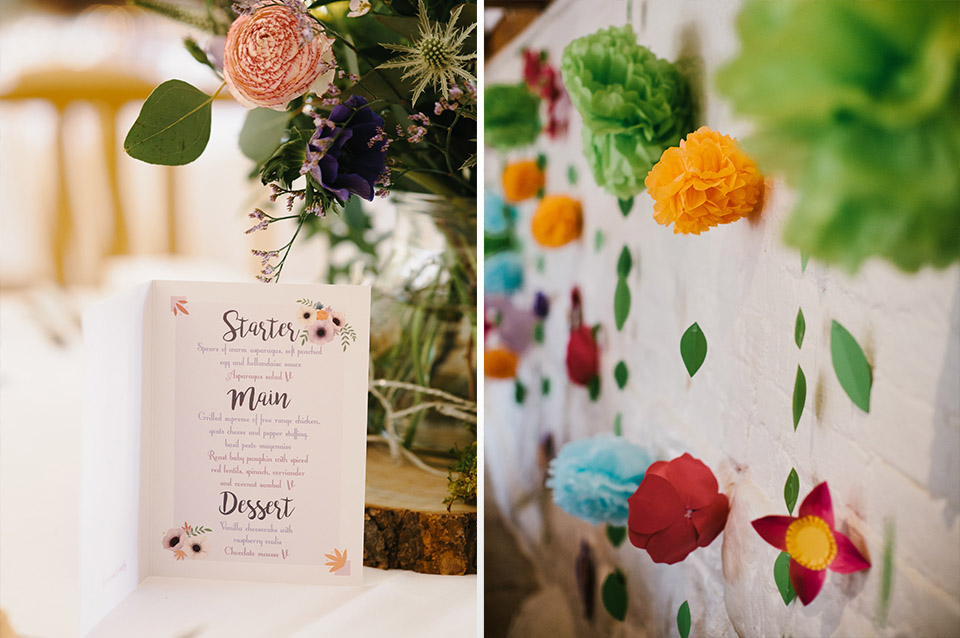 Cake, Delicious Cake!
Deciding against a traditional cake, the happy couple did something a little different.
"Jonny and I often go for walks in the countryside and stop at a local bakery for delicious raspberry brownies. They didn't bat an eyelid when we asked for 80 brownies for our wedding!" – Becky
A small red velvet cake sat beside the brownies for that cake-cutting moment, adorned with cat cake toppers made by Becky.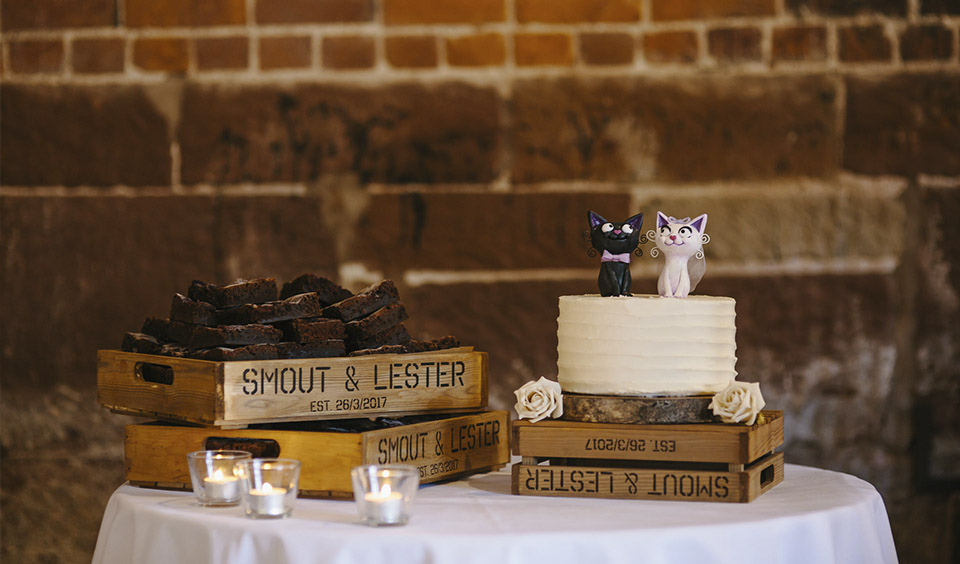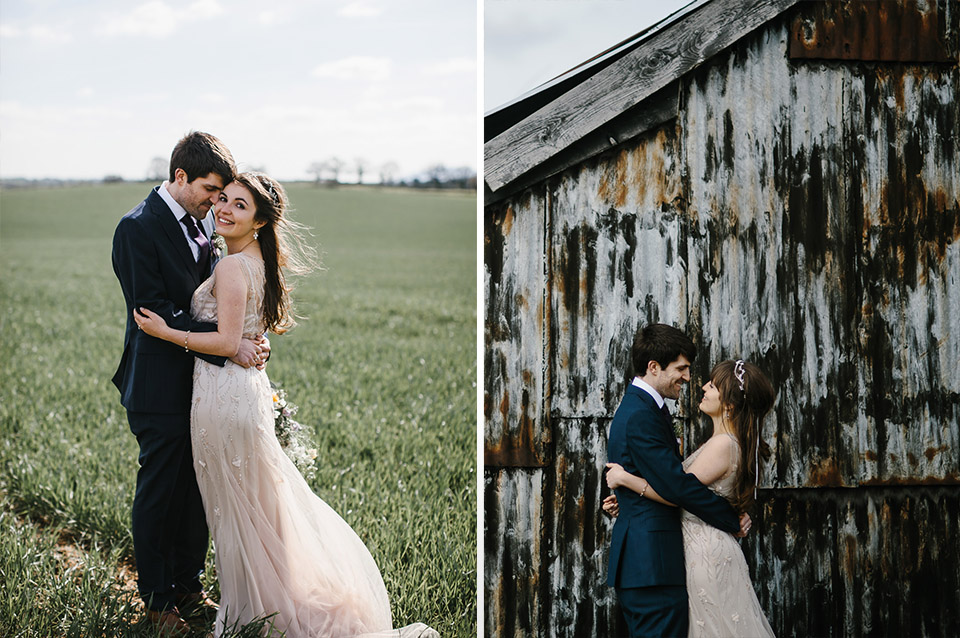 Favourite moments
"For me, it was being announced as husband and wife and seeing all our friends and family smiling back at us. We'd finally done it and all our hard work had come in to fruition!" – Becky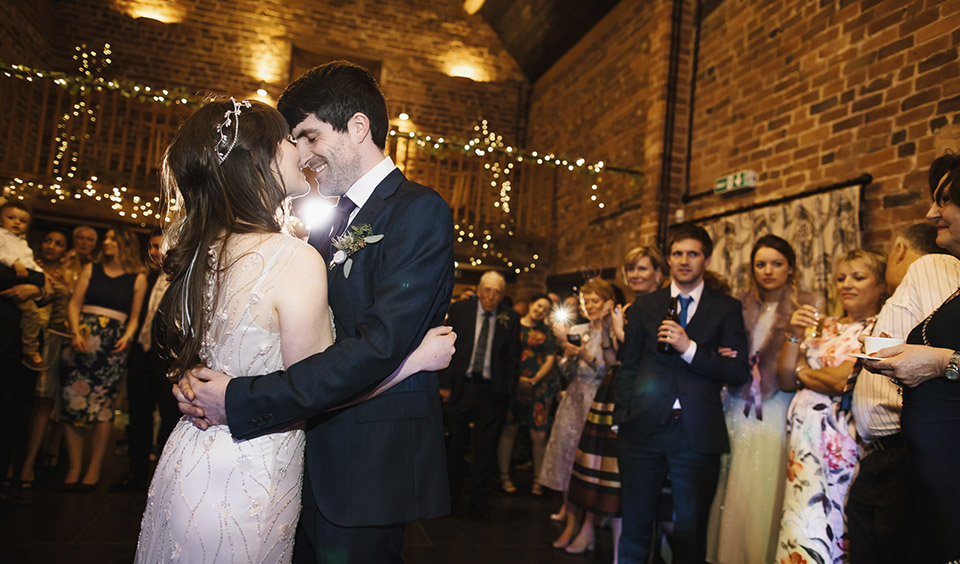 For more tips on how celebrate your big day in the best way, check out 5 Ways To Have An Unforgettable Intimate Wedding At Curradine Barns.
Images courtesy of Chris Barber Photography
Everything and more…
Find out more about celebrating your perfect wedding day at Curradine Barns.