There are so many reasons to choose Curradine Barns as your wedding venue, its location is just one of them. Easy to reach yet set within picturesque countryside, here are just a few of the reasons we love our location, and we hope you will too!
The countryside is on our doorstep
When you arrive at Curradine Barns, we know you'll love the tranquil, serene surroundings. With our picturesque gardens and lovely views over the cornfields, your barn wedding venue is as pretty as can be. There is ample parking for guests to leave their cars, enjoying their surroundings as they relax and experience your wonderful wedding day.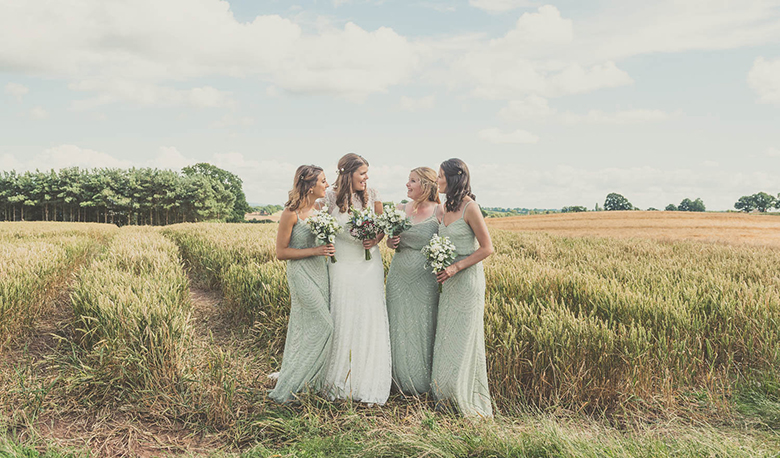 We have everything you could need
That's right! Whether you're looking for an atmospheric indoor ceremony setting or beautiful gardens for exchanging your vows al fresco, we've got you covered. Start your day in our luxurious Wedding Preparation Room and finish it in total comfort in the Honeymoon Suite, safe in the knowledge that your loved ones have enjoyed a stunning location, spectacular wedding food and the idyllic Worcestershire countryside at its best.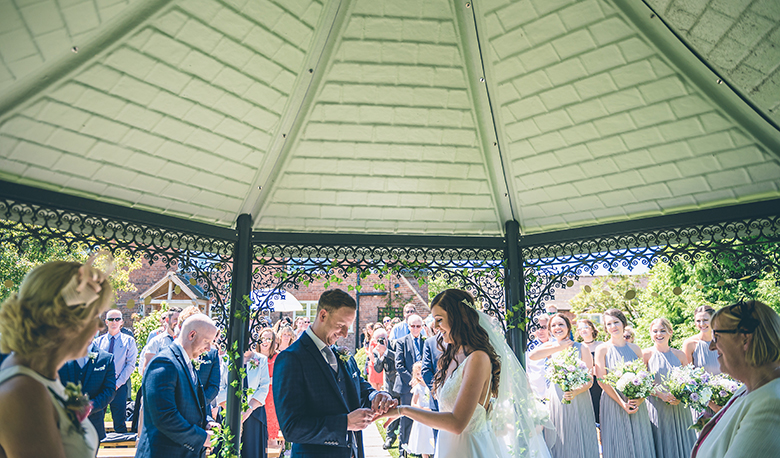 Cities and towns are within easy reach
Wherever you decide to tie the knot, it's always useful to have the facilities of a town nearby – whether it's for a little last-minute shopping, a local hairdresser or a train station for your guests. At Curradine Barns, we're just 20 minutes-drive from Worcester and half an hour from Kidderminster.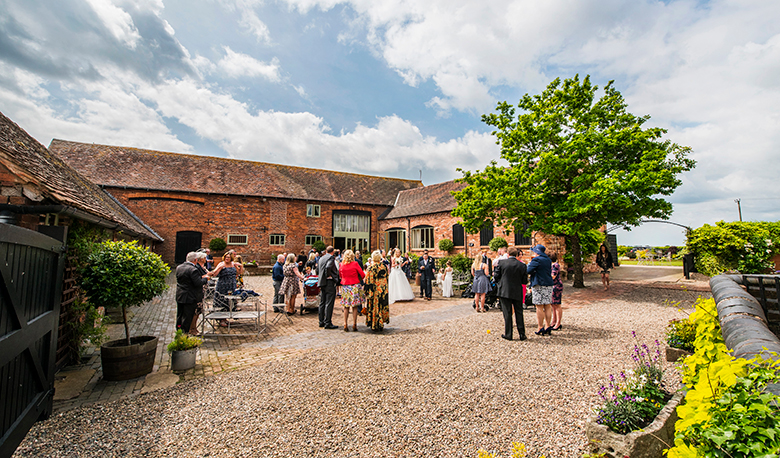 We're close to major road networks
While we're in the middle of idyllic countryside, you don't have to spend hours driving down meandering country lanes to get to Curradine Barns. In fact, we're just 20 minutes from junctions 5, 6 and 7 on the M5, perfectly located as a West Midlands wedding venue. It's oh-so-easy to get to us, your guests will love it, no matter where they are travelling from!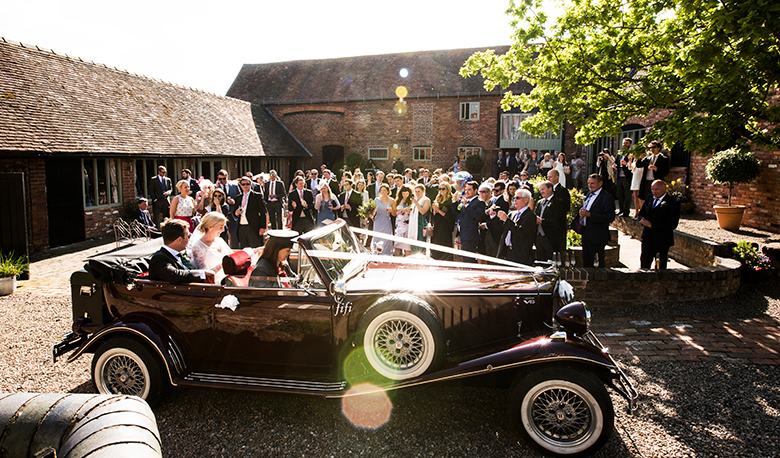 There are so many places to stay
We hope you will enjoy spending your wedding night in our beautiful Honeymoon Suite, with your close friends and family staying in The Farmhouse. The beauty of our convenient location is that there are so many other accommodation options nearby. Whether your guests are looking for hotels, self-catering cottages or a friendly pub with rooms, they won't have far to travel.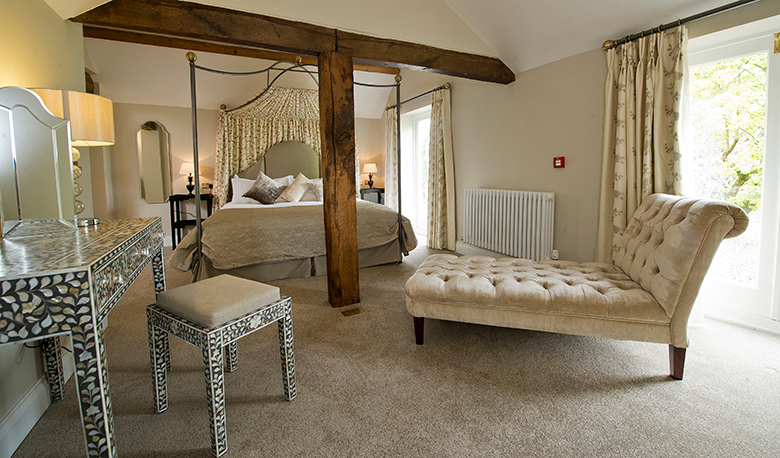 You can fly here!
Yes indeed, Birmingham airport is a mere 45 minutes by car from Curradine Barns. If guests are travelling a distance to be with you on your wedding day, it couldn't be easier. Of course, while your guests might use the airport to get to Curradine Barns, you may well head back there to jet off on honeymoon!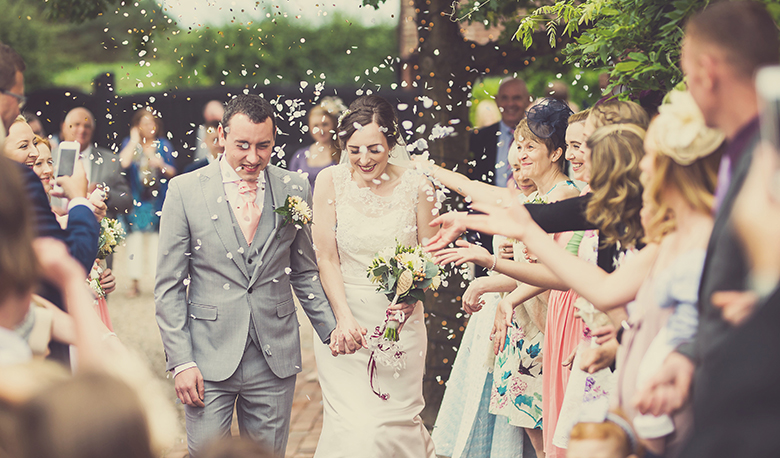 If you need any more convincing that this is the perfect wedding venue in the West Midlands for your special day, check out 7 Reasons To Book Curradine Barns. You won't regret it!
Everything and more…
Find out more about celebrating your perfect wedding day at Curradine Barns.