We love everything about summer weddings, particularly the beautiful seasonal wedding flowers. If you're in the midst of planning your blooms, we hope these striking bouquets, stunning table decorations and vibrant venue arrangements will inspire you.
All About Bouquets
There's something ethereal about an all-white bouquet. Add a little greenery for a less formal look.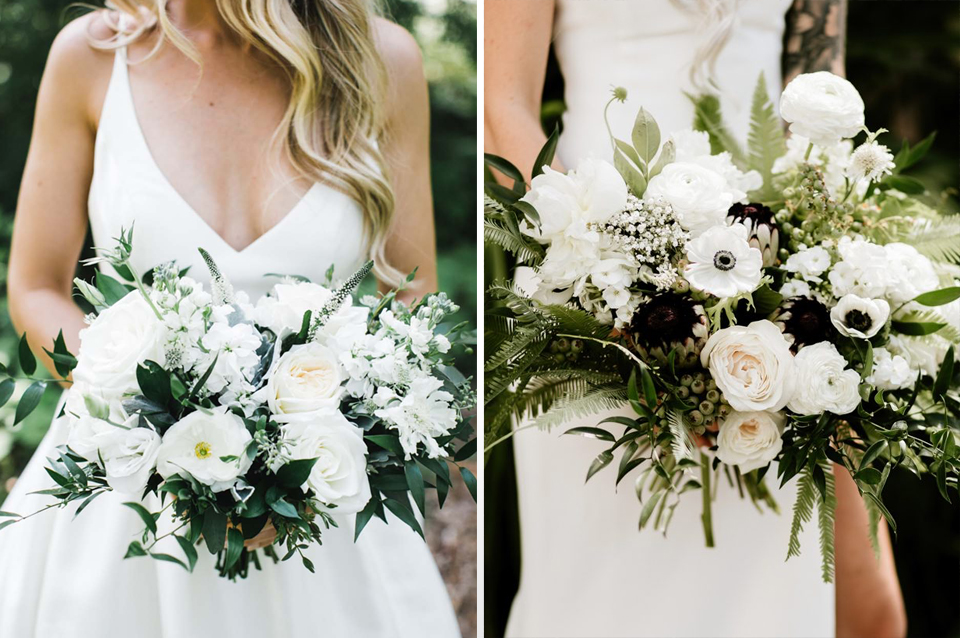 As a contrast, choose summer brights! We love these vibrant colours, perfectly echoing the beauty of nature.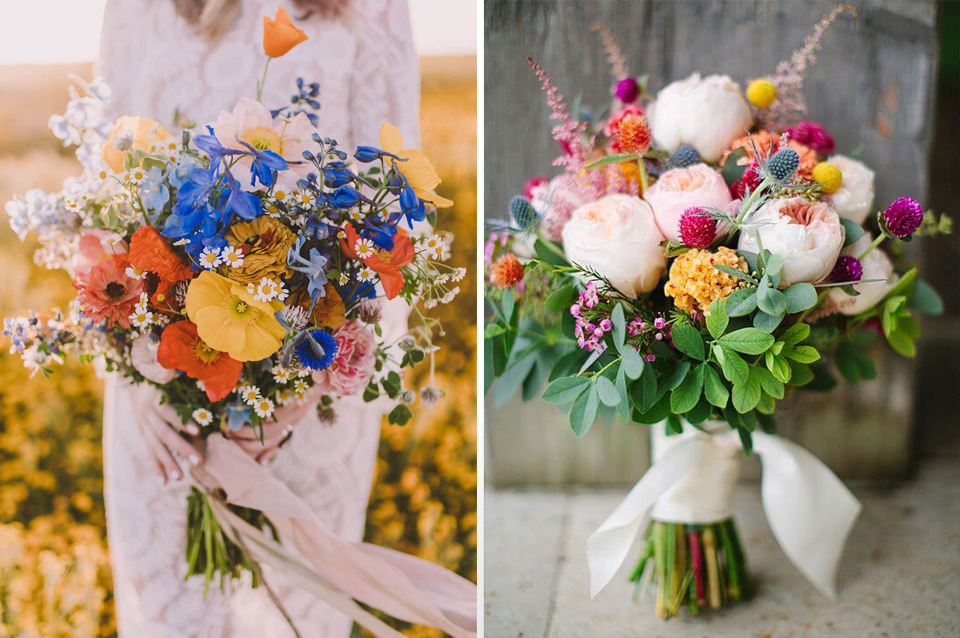 Pastels remain a popular choice for good reason. Don't miss these delicate hues of green and vintage shades of pink.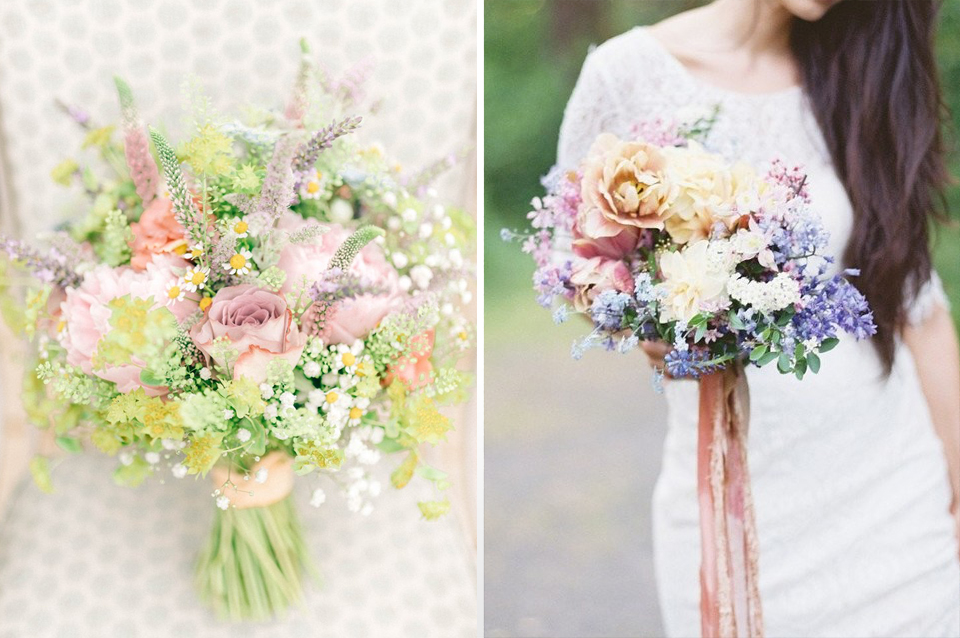 Pretty in pink. Summer roses are breath-taking, whether you choose a formal, structured bouquet or a hand-tied design.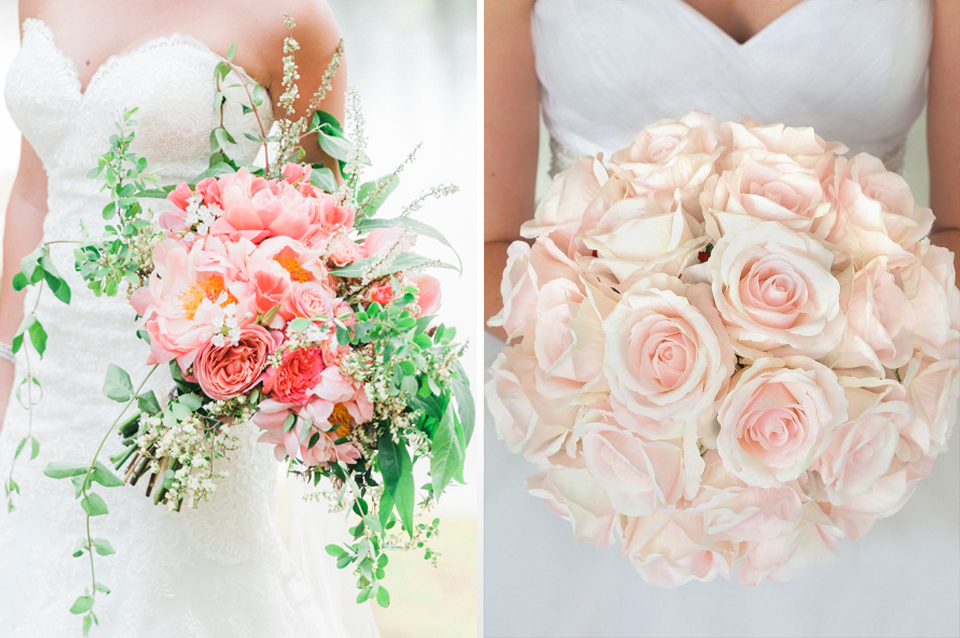 Table Decorations
Carry your colours through to the wedding breakfast with pretty table centres. Flower pots and glass jars suit a rustic style.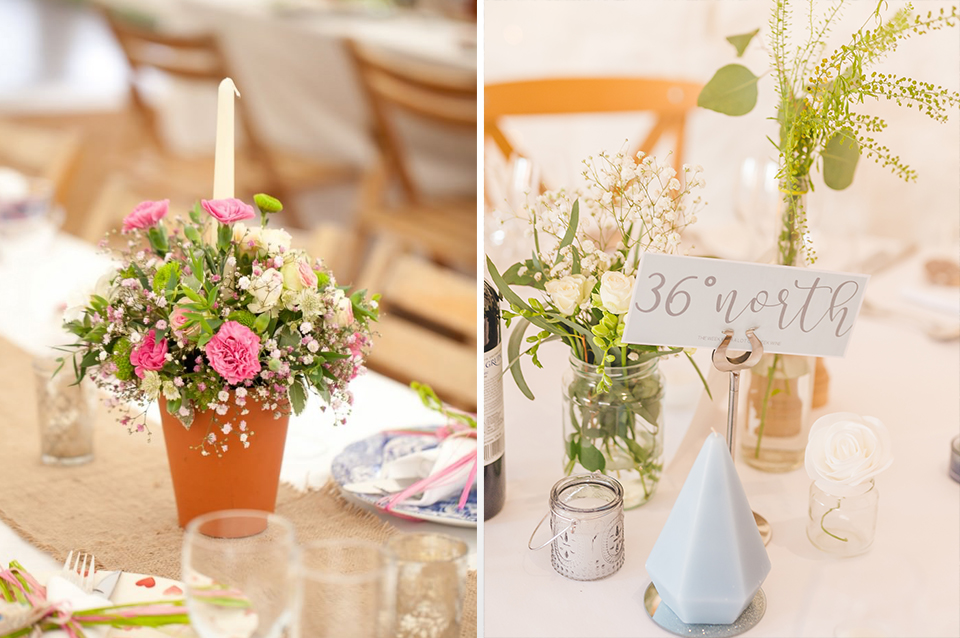 Alex and Ivan introduced yellow to their colour scheme at Curradine Barns. We loved their delicate, daisy table centres.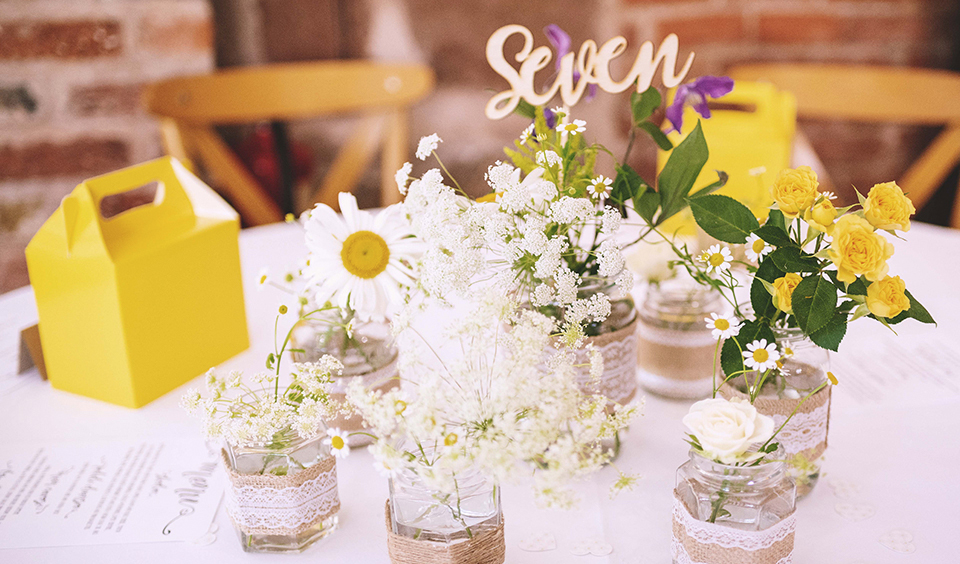 A floral table runner is a lovely idea, using foliage with the addition of summer flowers.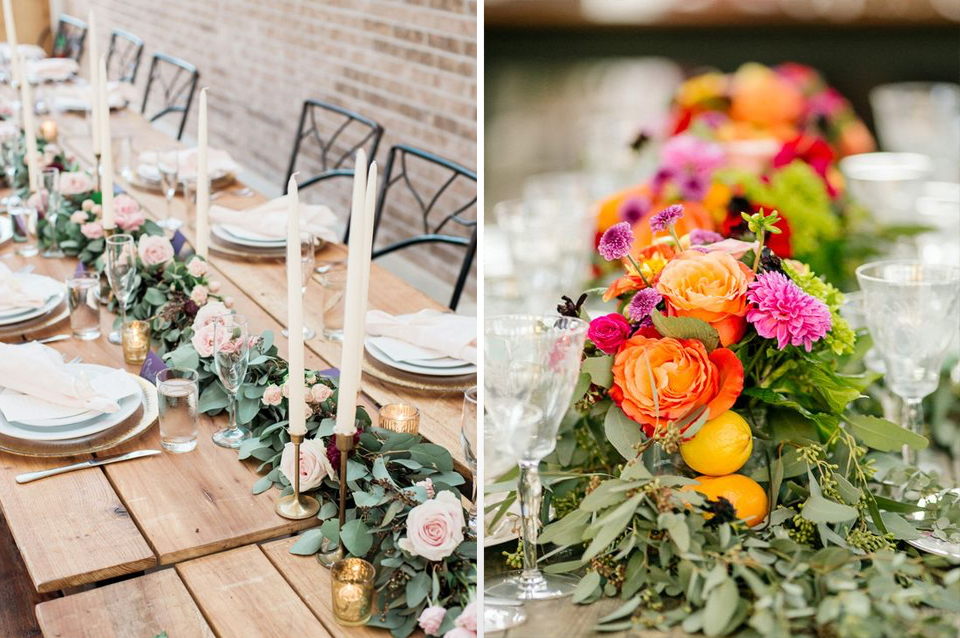 There are beautiful flowers to choose from in the summer months, with roses and peonies being a particularly striking choice for table centres.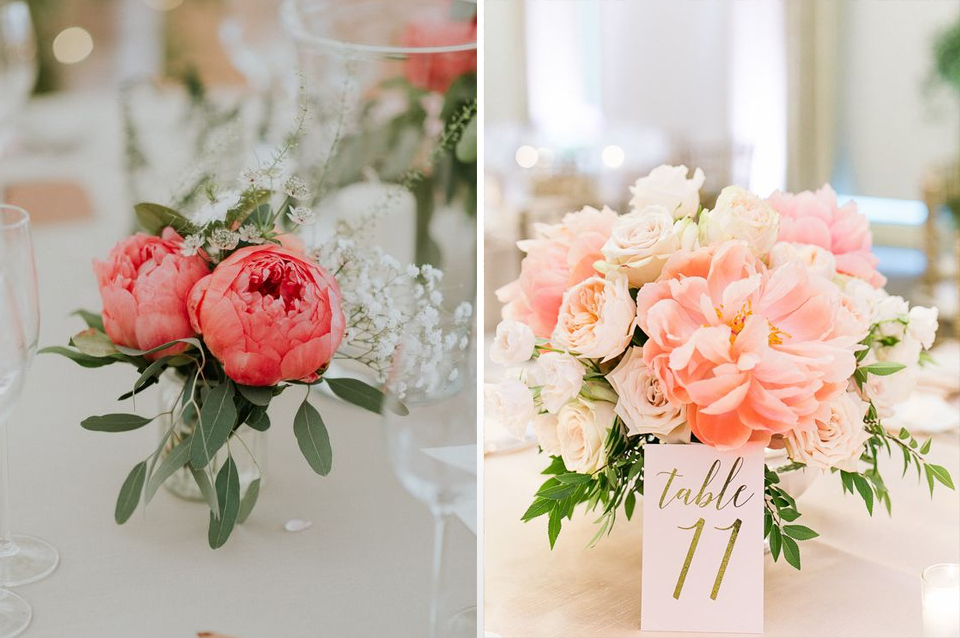 Venue Blooms
Lisa and Guy adorned Curradine Barns with sunflowers and daisies at their August wedding – a wonderful, sunny choice for summer.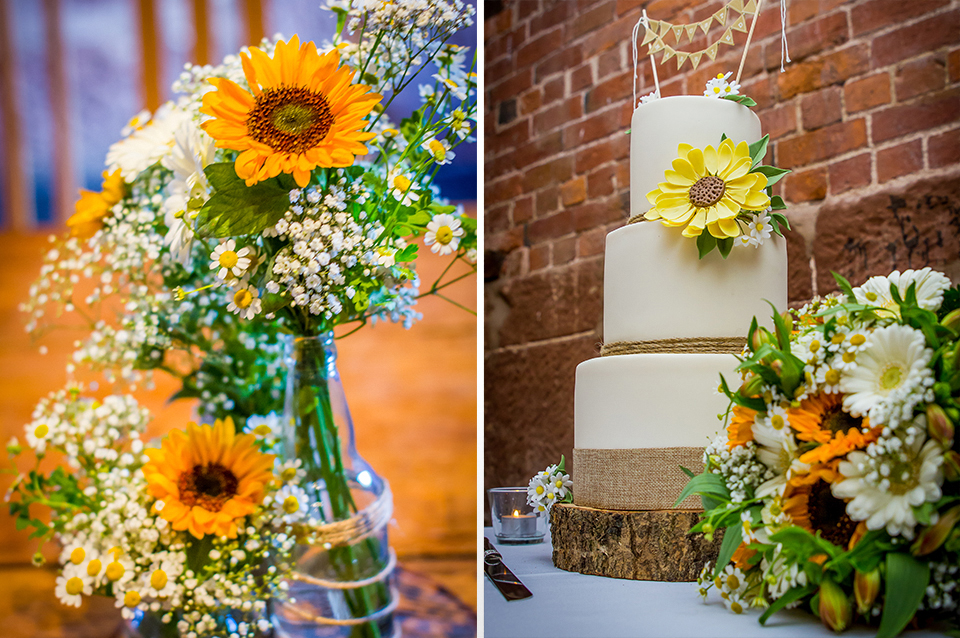 You might add pretty fresh blooms to your seating plan and to your wedding cake.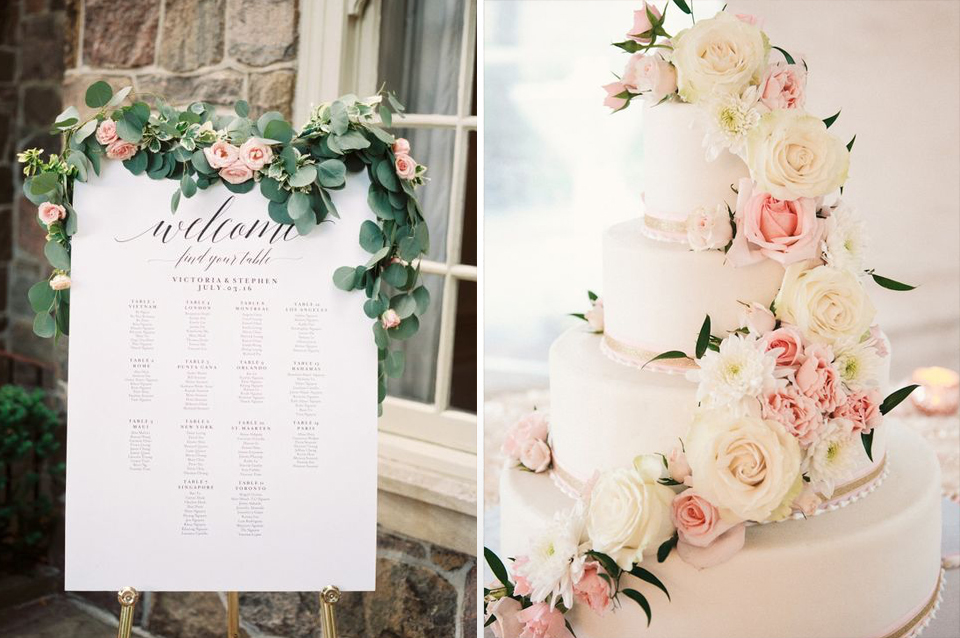 Flowers were the main decoration at the wedding of Nina and Samuel, in glorious shades of pinks and lilacs.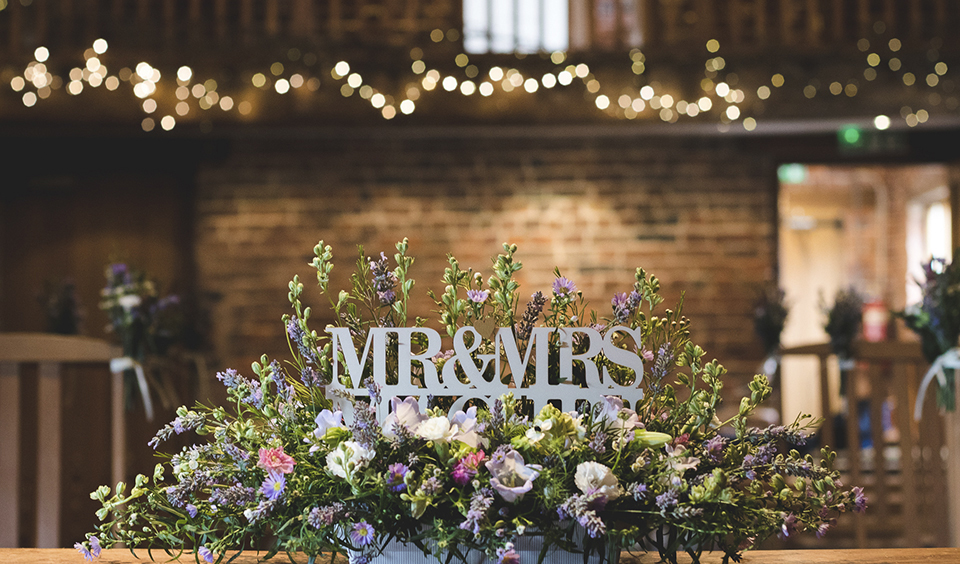 Use barrels, milk churns and pallets as plinths for pretty summer flowers at your barn wedding.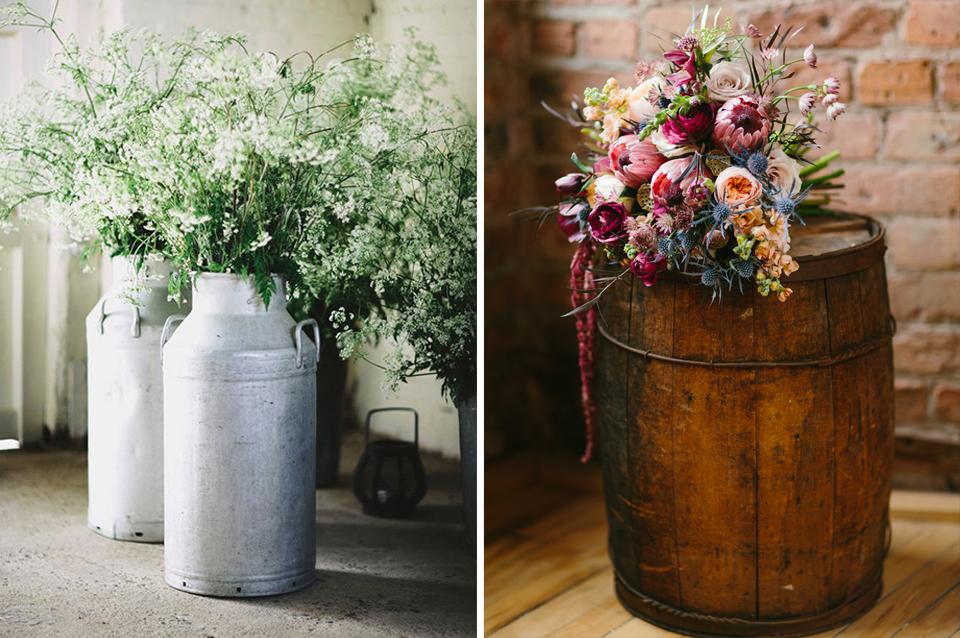 Chair decorations are a lovey way to add flowers to your ceremony space and you can just have a few, perhaps on alternate aisles. After the ceremony, move them to the Barley Barn and on to the chairs on the top table.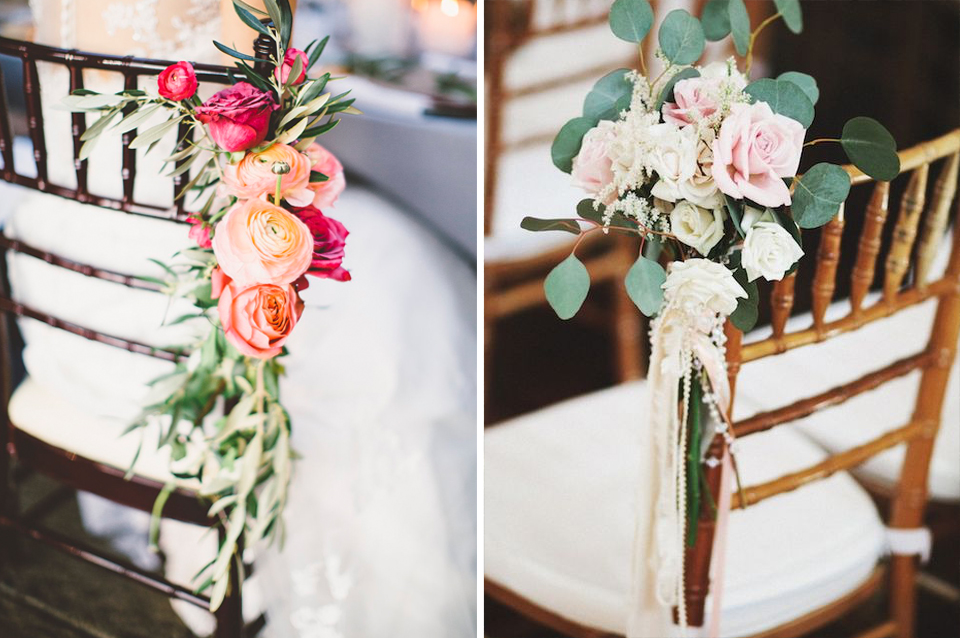 Flowers can make lovely favours and place name decorations. We love the sprigs of lavender given to each guest at the wedding of Nina and Samuel.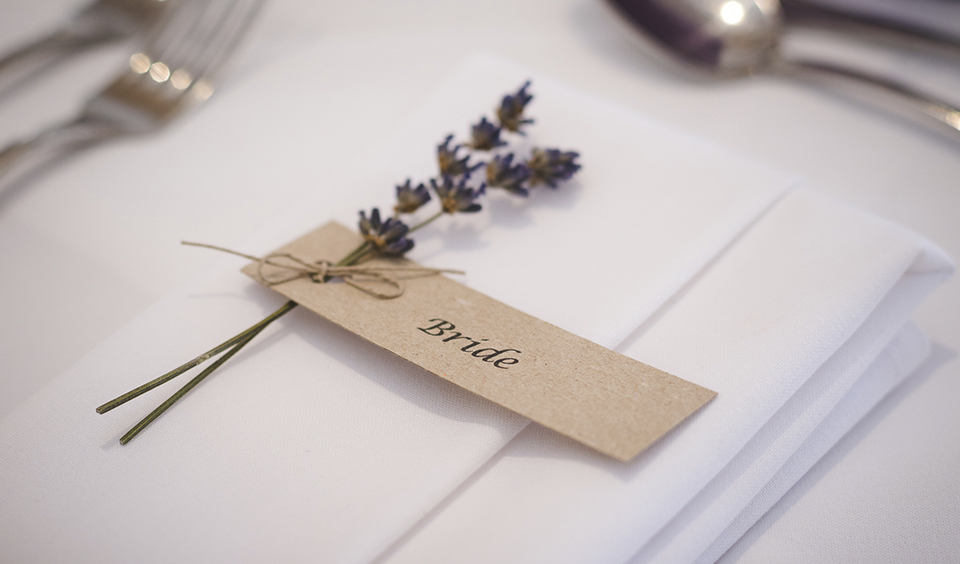 Flowers and wreaths regularly adorn the wall in the Barley Barn.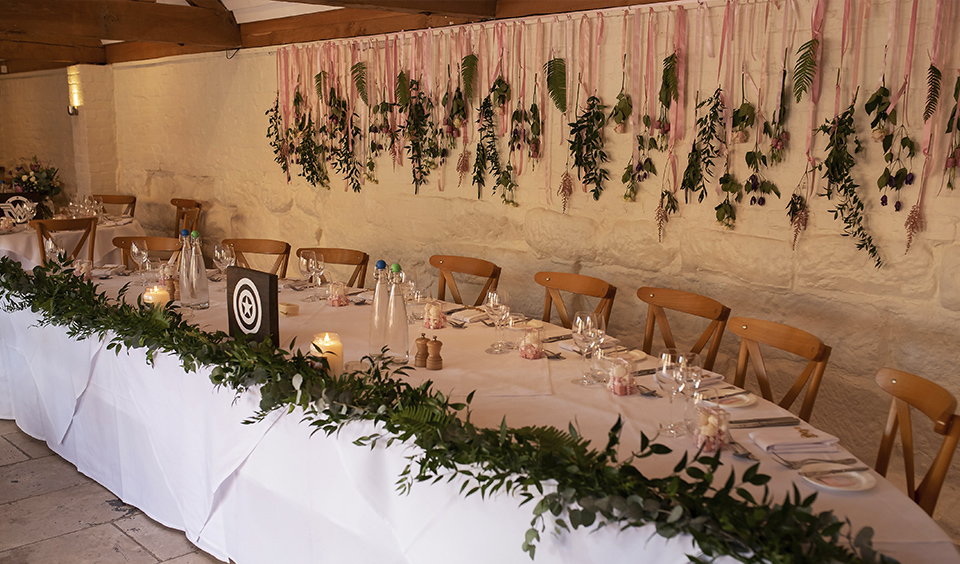 If you have yet to visit Curradine Barns, we would love to show you all we have to offer. Simply give our friendly team a call on 01905 670039 or contact us online.
Everything and more…
Find out more about celebrating your perfect wedding day at Curradine Barns.